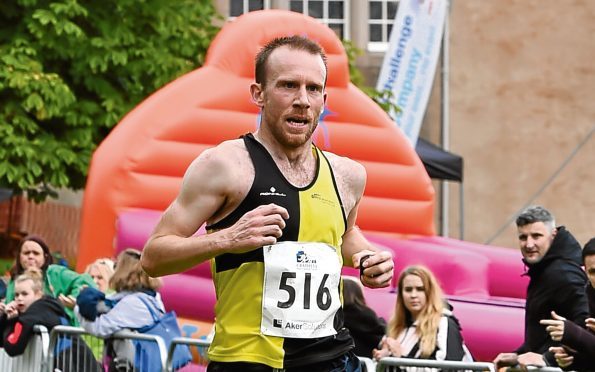 Metro Aberdeen's Kyle Greig will travel to New Zealand's North Island in a bid to secure a Great Britain call-up for next year's world ultra-distance trail-running championships in Spain.
The Aberdeen Sports Village health and fitness manager is to compete in the 102km Tarawera ultra-marathon over a spectacular point-to-point course from Rotorua to Kawerau on February 10.
Greig hopes a good performance on the North Island will clinch his place in the GB side for the world event to be held over an 80km route at Penyagolosa, Spain, in May.
He has already proved himself in this type of competition, having finished 26th overall, and first Briton, at this year's world championships held over a 50km course in Italy.
Greig said: "I'm not sure what the selection criteria are for Spain, but I was pleased to get an e-mail from Britishathletics asking if I would be interested in doing it. They also want to know what races I am planning to do.
"I would hope that my performance in Italy will stand me in good stead and my result in the Loch Ness marathon, where I finished second, should help, too.
"If I run well at the Tarawera race that might also help my case, but I have never ran farther than 50km before so I have no idea how it might work out. It could go really well or it might go pear-shaped.
"Whatever, it will be a good learning experience."
Greig was planning to make the trip to New Zealand in any case as his wife Debbie, the Scottish standard and sprint distance triathlon champion, had already signed up for the Wanaka half Ironman on the South Island.
The couple will also attend the wedding of Aberdeenshire's GB modern pentathlon international Freyja Prentice, who has moved to New Zealand.
Greig said: "As we were already going I decided to look to see if there were any good races and found out about the Tarawera run. It's part of the Ultra-trail world tour.
"I guess the tour is the trail running equivalent of the Diamond League in track and field in that it attracts many of the top guys, so it should be a quality field.
"We arrive in New Zealand three or four days before my race, then we have Freyja's wedding and after that there's Debbie's triathlon. So it all works in quite well."
Greig knows he'll face very different temperatures compared with home, but feels he has hit upon a perfect way to acclimatise.
He said: "It will be coming towards the end of summer in New Zealand with temperatures during the race possibly getting above 20 centigrade.
"So I'll be preparing by sitting in a sauna for 20 mins after some of my training runs here. That helped me acclimatise for the race in Italy earlier this year.
"I did it around three times a week and I'm convinced it made a difference."
Greig knows he's moving into uncharted territory by tackling a race which is double the distance he has ever previously experienced, but he isn't daunted by it in any way.
He said: "I have had a look at the course profile and it looks very runable. It seems to be an interesting route.
"One of the biggest challenges in a race of that length, however, is in getting the refuelling right, so I'll need to get some advice about that.
"Otherwise, the training starts now. It's not really all that long until we go, so I'll have to start getting the miles done."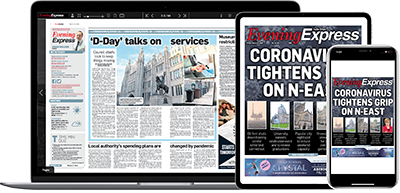 Help support quality local journalism … become a digital subscriber to the Evening Express
For as little as £5.99 a month you can access all of our content, including Premium articles.
Subscribe