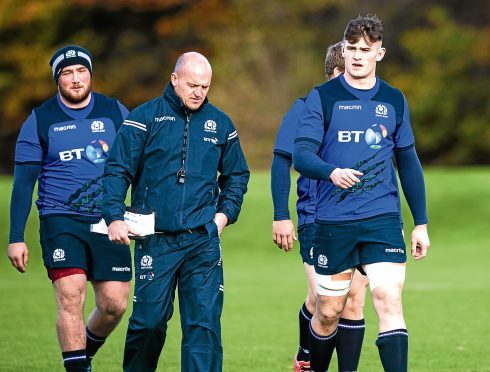 When Scotland meet Samoa in Edinburgh tomorrow, Aberdeen Grammar head coach Ali O'Connor is confident it will mark the start of a successful run for Gregor Townsend.
The new supremo will be in charge at Murrayfield for the first time since being appointed at the end of last season.
Looking ahead to the first of Scotland's three Autumn Tests, O'Connor said: "Gregor has already proved he is a winner with Glasgow Warriors and in his first game in charge of the national team, managed a win away to Australia, no mean feat for any coach.
"He introduces an innovative style of play, and is always looking to improve every side he coaches.
"It's significant that in his first home game against 12th ranked Samoa, there is likely to be a near capacity crowd. That's a clear indication of the high expectations of the Scottish rugby public."
But O'Connor, pictured, a former player with Grammar, still urged caution.
He said: "Make no mistake, this is a good Samoa side.
"Scotland may have beaten them eight times in 10 starts, but they have been pushed all the way, including the 36-33 win at Newcastle in the quarter-finals of the 2015 World Cup.
"The last time we played them in Scotland, it needed a last-minute penalty from Rhuraidh Jackson to win the game at Pittodrie in 2010."
O'Connor is, however, of the belief that Scotland have it in them to launch a two-year run to be proud of, including wins against tomorrow's opponents, followed by clashes against New Zealand and Australia before going on in the best of health to the challenge of the 2018 Six Nations and the 2019 World Cup in Japan.
O'Connor said: "It will be particularly hard against our Southern Hemisphere friends, though I believe it's a good time to be playing them both.
"It's about time we beat the All Blacks.
"The squad for the Samoa game is a mixture of untried and experienced players, but there's class in key positions, including the half-back line-up where stand-off Finn Russell is developing into one of the global talents, while Ali Price is a scrum-half for the future.
"The coaching team, who include one of the most astute No9s to wear a Scotland jersey in Mike Blair, will keep these two on an upward track."
John Barclay, according to O'Connor, will have put behind him the horror show of last season's game against England at Twickenham, where too many players lost their heads, their confidence and ultimately their places in the British Lions team which toured New Zealand.
"That's in the past, this is a new dawn – hopefully not a false one," said O'Connor.
"With full-back Stuart Hogg back on form, and suitably slimmed down, I am convinced Scotland will make a winning start to the Autumn test series and, who knows, a repeat of last season's two wins out of three games at the same stage."
But despite his optimism, O'Connor acknowledged again the challenge Samoa bring to Edinburgh.
He said: "They are hugely physical in the contact area, and quick to get the ball moving.
"Scotland will need to be on their toes against a team who have qualified for every World Cup since 1991 and on that occasion gave them a run for their money at Murrayfield at the quarter-final stages, after beating Wales in Cardiff.
"They have some very experienced players, including winger David Lemi who has played 51 games for his country, scoring 29 tries in the process. Scotland will not be treating them lightly, if I know Townsend."
O'Connor, who has been in charge at Rubislaw for the last three seasons, is hopeful his own charges can learn from watching the national side. But he admitted it would be a mini purgatory for him having to watch the three games.
"You never stop coaching and assessing the game," he said. "I might even be glad to see Grammar back in action on December 2 when we play our next National League 1 game at Falkirk, going for four wins in a row.
"Hopefully by then Scotland will have had a treble of their own."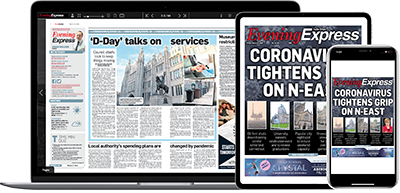 Help support quality local journalism … become a digital subscriber to the Evening Express
For as little as £5.99 a month you can access all of our content, including Premium articles.
Subscribe