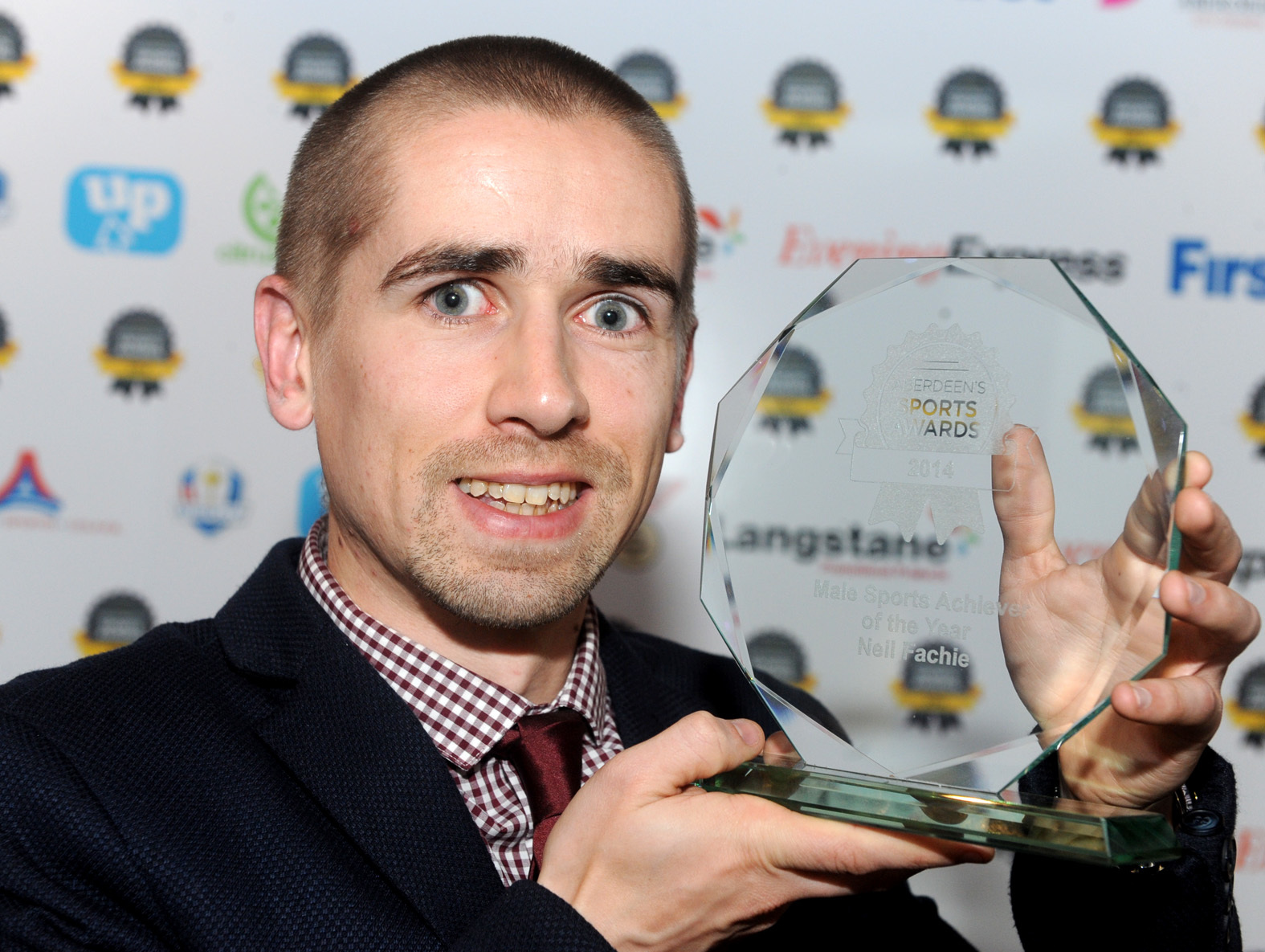 Paralympic star Neil Fachie is looking to make it a hat-trick at Aberdeen's Sports Awards.
Fachie has picked up a prize in each of the last two years and has been put forward again.
The cyclist will look to add to his medal collection in Rio next month.
Fachie already holds Paralympic gold and silver, two Commonwealth titles and 10 World Championship gold medals.
And after being named Male Sports Achiever of the Year in 2014 and Disability Achiever of the Year in 2015, he has been nominated once again.
Fachie is up for both of those crowns in 2016.
This year's Aberdeen's Sports Awards is expected to be the biggest and best and will have a carnival vibe to it.
Fachie gave the event his backing when nominations opened earlier this summer.
He said: "The awards are a vital part of recognising athletes around Aberdeen.
"There are lots of people who work really hard at their chosen sport and this is a great way of rewarding those people.
"It's always great to be nominated and I hope that there are plenty of others put forward.
"Maybe it will be someone else's turn this year, and I'm very pleased with the awards I've received.
"I always enjoy it and it's an interesting way to meet other people and hear about what they have accomplished.
"There are a lot of worthy people in the North-east so it should be a great night."
---
THE race is on to win the Granite City's exciting sporting awards.
Aberdeen's Sports Awards will recognise achievement in 17 separate categories.
Nominees must live in Aberdeen or be connected with a club within the city.
The winners will be announced at a glittering event at the Aberdeen Exhibition and Conference Centre on Thursday, October 6.
SPORT ACHIEVER OF THE YEAR
Nominees for each separate category must have competed to a high level of success in their sport during the past 12 months.
The Sport Achiever of the Year will be broken into six sub-categories – Male, Female, Junior Male, Junior Female, Veteran and Disability Sport.
The Junior award applies to those 18 years and under.
Organisers are also looking for someone who has supported the development of sport locally and also mentored up-and-coming players.
CLUB OF THE YEAR
Nominees should demonstrate their commitment to volunteer/recruitment, recognition and training.
There should be evidence of widening access to disadvantaged and/or under-represented groups.
ADULT COACH OF THE YEAR
Nominees must coach in a voluntary capacity and be actively involved in coaching.
Candidates should have helped or mentored younger/ less experienced coaches and worked in a variety of environments.
JUNIOR COACH OF THE YEAR
The Junior category is for children under the age of 16 who have been actively involved in coaching in the past 12 months.
LIFETIME ACHIEVEMENT
Must have provided an outstanding service to sport within Aberdeen and demonstrate unique qualities that make the person exceptional.
SCHOOL OF THE YEAR
Schools should nominate themselves.
There will be two separate awards for Primary and Secondary schools.
Nominees must have demonstrated extra commitment to PE and Sport.
Should be meeting, or close to meeting, the target of two hours PE for all age groups.
STUDENT OF THE YEAR
Nominees must have shown commitment to university sport and be attending a university in Aberdeen.
SUPPORTER OF THE YEAR
Must have positively impacted on sport within Aberdeen and have provided resources.
TEAM OF THE YEAR
Nominations should show evidence of any success, cups won etc.
Commitment to training and developing the younger players.
VOLUNTEER OF THE YEAR
Nominees must be actively volunteering in a role other than coaching and show regular commitment to volunteering.
OUTSTANDING COMMITMENT
Extremely committed to local sport development and involvement.
Candidates should have used sport to benefit the local community and transform their lives or lives of others.
People can nominate by going to www.sportaberdeen.co.uk/events/ aberdeenssportsawards or will be able to pick up a form from any Sport Aberdeen facility.
Additionally people can e-mail sportsawards@sportaberdeen.co.uk and a form will be e-mailed out which can then be returned to the same e-mail address or posted to Aberdeen's Sports Awards, Sport Aberdeen, Inspire Building, Beach Boulevard, Aberdeen AB24 5HP.
Nominations close on Friday, August 26.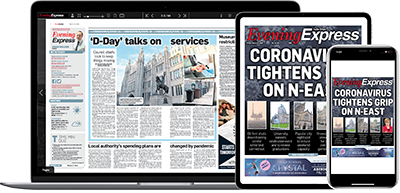 Help support quality local journalism … become a digital subscriber to the Evening Express
For as little as £5.99 a month you can access all of our content, including Premium articles.
Subscribe