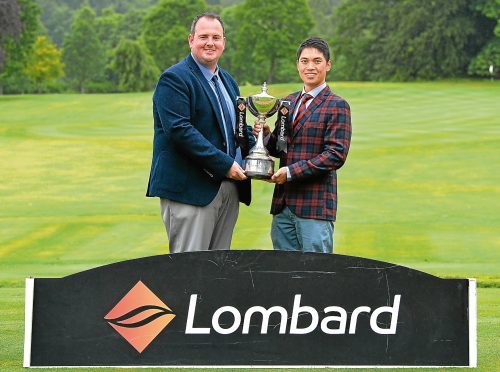 Newmachar's Andrew Chan will be hoping his decision to miss a family wedding in Hawaii to play in the Lombard Trophy final pays off in Portugal next week.
Andrew, who was runner-up up to Craibstone's Gary Mutch in the Evening Express Champion of Champions handicap final last year, was this week joining his family and friends in San Francisco the week before the big occasion.
But Andrew will then jet off to Portugal, where he will play alongside Newmachar head professional Greg McBain.
The duo have a chance of winning Europe's biggest pro-am when they go head-to-head with 14 other clubs in the 36-hole showdown in the Algarve.
More than 700 clubs entered the popular PGA National Pro-Am Championship which reaches its climax at Pestana's Vila Sol Golf Resort from September 21-22.
Greg and Andrew, who plays off two, clinched their spot in Portugal after winning their regional qualifier at Crieff back in July thanks to an eight-under par 63, which also earned them £450.
"I made the decision to meet everyone in the week before but then fly back for the final," said 34-year-old Andrew, who is a technical engineer in the oil and gas industry.
"My cousin took it well and the groom is a golfer, too, so he understood.
"I'm going there to get as many birdies as possible and hopefully that will be enough for us to win.
"I've been playing a lot more recently so I can be as fresh as I can.
"I've been playing a few more nine holes in the evening and just playing as regularly as I can.
"I'll get the first hole jitters again in Portugal.
"Sometimes it's hard enough to put the ball on the tee at times.
"It's something I experienced in the regional qualifier back in July, but once I get playing I'll be fine."
Andrew lost 2&1 against Gary in last year's Champion of Champions final at Banchory.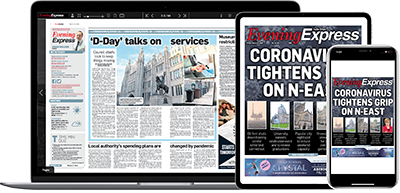 Help support quality local journalism … become a digital subscriber to the Evening Express
For as little as £5.99 a month you can access all of our content, including Premium articles.
Subscribe