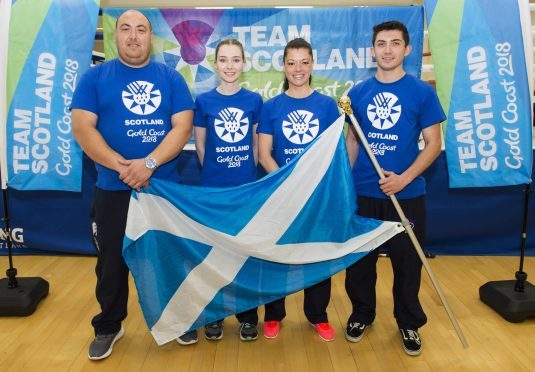 Culter shooter Calum Fraser is delighted he'll be part of Team Scotland for the Commonwealth Games on Australia's Gold Coast in April.
Fraser, 31, who competes in the double trap shotgun discipline, could have stopped competing four years ago after missing the Glasgow 2014 Games by the narrowest of margins.
He said: "I missed out on Glasgow by just a couple of targets in 2014.
"But I got the opportunity to be a filler there.
"So I got to be at the Games but not part of it. It's a big difference now being selected for the team.
"I'm over the moon to be honest.
"It's been a long haul, the last four years. I decided to keep going after just missing out on Glasgow and have been able to pull it out the bag now and be selected for the team."
Fraser reckons shooting is so wide open, anyone can take the gold, and he's placing as much value on the experience of representing his country at the huge event as he is the podium.
So does Fraser, who works full-time at his family's property development company, think he'll return from Oz with a medal?
He added: "I'd like to think so, yes. Everyone can pull it out of the bag on the day.
"I want to go and enjoy the experience, especially with it being a multi-sports event.
"I've competed with the Scotland team and the Great Britain team, but the majority have been at a shooting venue.
"This time, having all those other teams and sports around me will be a great experience."
Fraser thinks shooting's place at events like the Commonwealth Games and Olympics is key to its exposure and participation levels.
He said: "I think it's great for other people to see it from the outside in and see a different side of shooting.
"They can see the way the sport's done.
"It's a bigger platform.
"Shooting can be seen as 'bad' sport, but there's a great family side to it as well."
Fraser now faces a period of intensive preparations in the new year for the Gold Coast.
However, like all of his Scotland team-mates, alongside working, he plans to take time off over Christmas.
When he arrives Down Under, he'll be in relatively familiar surroundings, however.
He said: "We were out at the beginning of November to run a test event, because it's a completely new venue for the shooting side of the Games.
"It was great to be out there, see the facilities, and see how it's going to be temperature-wise.
"We'll obviously get to see a beautiful, warm country."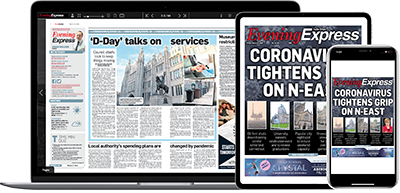 Help support quality local journalism … become a digital subscriber to the Evening Express
For as little as £5.99 a month you can access all of our content, including Premium articles.
Subscribe