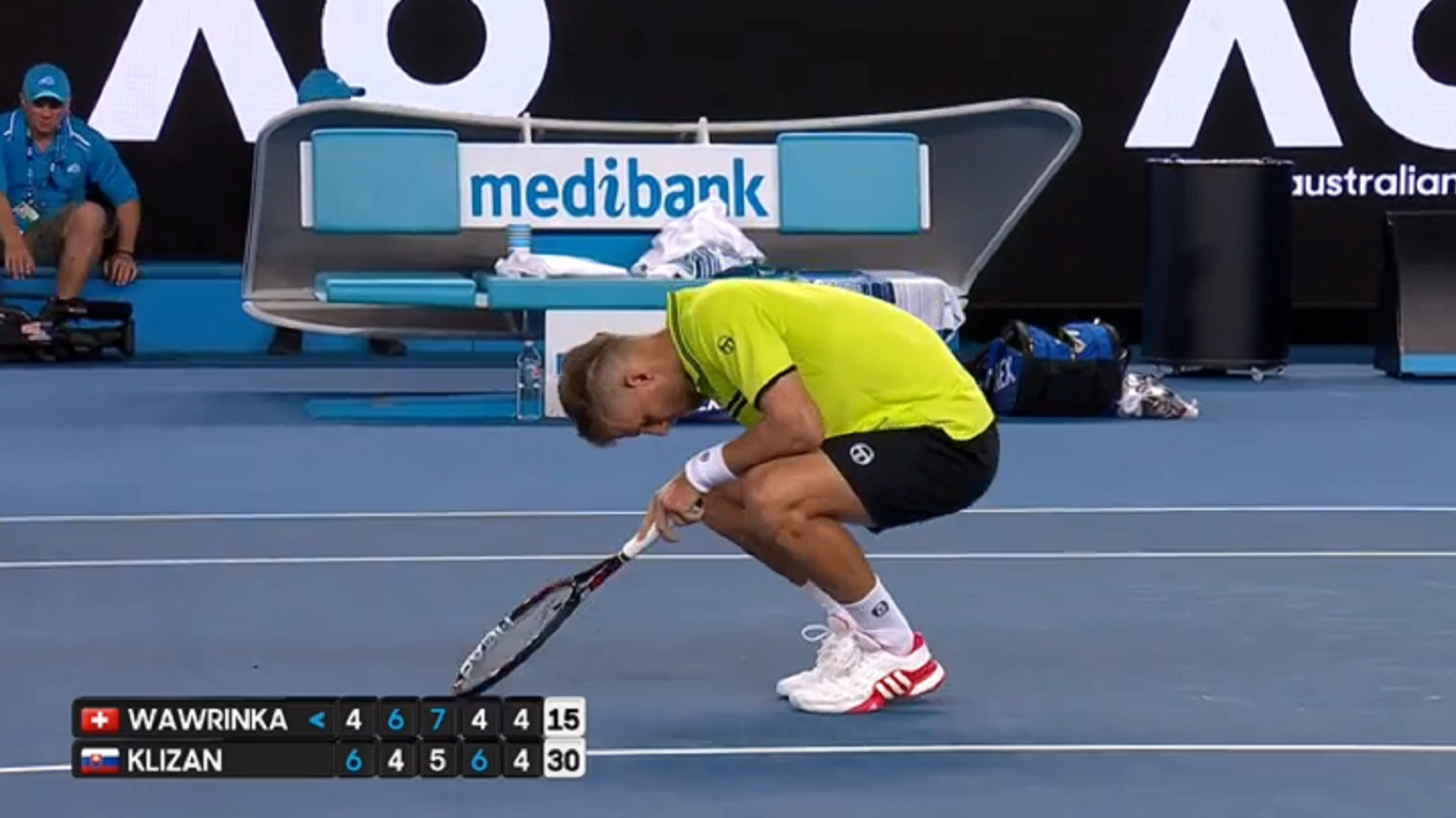 As sports go, tennis is undoubtedly on the safer side of things. However, that's not what Martin Klizan found at the Australian Open when opponent Stan Wawrinka smashed a ball right into a place Klizan probably would've preferred he didn't.
Here is the eye-watering clip – just get a load of the power behind Wawrinka's unfortunate shot.
Luckily, there's no bad blood between the players. Wawrinka evidently didn't mean to aim his smash there, and immediately jumped over the net to apologise and see if Klizan was okay.
Now, let's have a look at that moment in slow-mo, shall we?
OUCH! #AusOpen pic.twitter.com/1w42X0t1JD

— #AusOpen (@AustralianOpen) January 16, 2017
Some people thought it was a pretty nasty shot from Wawrinka.
Stan nailed Klizan In the nuts with a short range easy put-away ball? pic.twitter.com/MFfqbmRgKr

— Brad Hunter (@bradhunter) January 16, 2017
Martin Klizan just went all Terminator on that point.

— Wiki Insider Tennis (@W_I_tennis) January 16, 2017
Although the one saving grace for Klizan is the fact that the ball first rebounded off his racket before travelling…elsewhere.
That Wawrinka shot hit Klizan's racket. No way he would still be standing if it made contact with……

— Stuart Fraser (@stu_fraser) January 16, 2017
At least, on the positive side, the nut shot hit Klizan's racquet first and he nailed himself on the ricochet.

— Stephanie Myles (@OpenCourt) January 16, 2017
But mostly people were just feeling his pain.
That's gotta hurt, he will wake up sore tomorrow morning! ? #AusOpen

— Jake Bozinovski ?⚫️⚪️ (@k1ngb0y14) January 16, 2017
Wait, did #Wawrinka just slam the ball at #Klizan's nuts? #AusOpen #Tennis

— Royal Chant (@royalchant) January 16, 2017
Klizan must have balls made of depleted uranium!

— Ashish (@Ashish_1603) January 16, 2017
Adding insult to injury, Klizan ended up losing the match – leaving with his ego as well as his unmentionables somewhat bruised.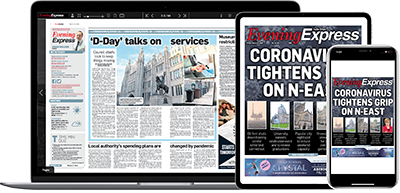 Help support quality local journalism … become a digital subscriber to the Evening Express
For as little as £5.99 a month you can access all of our content, including Premium articles.
Subscribe