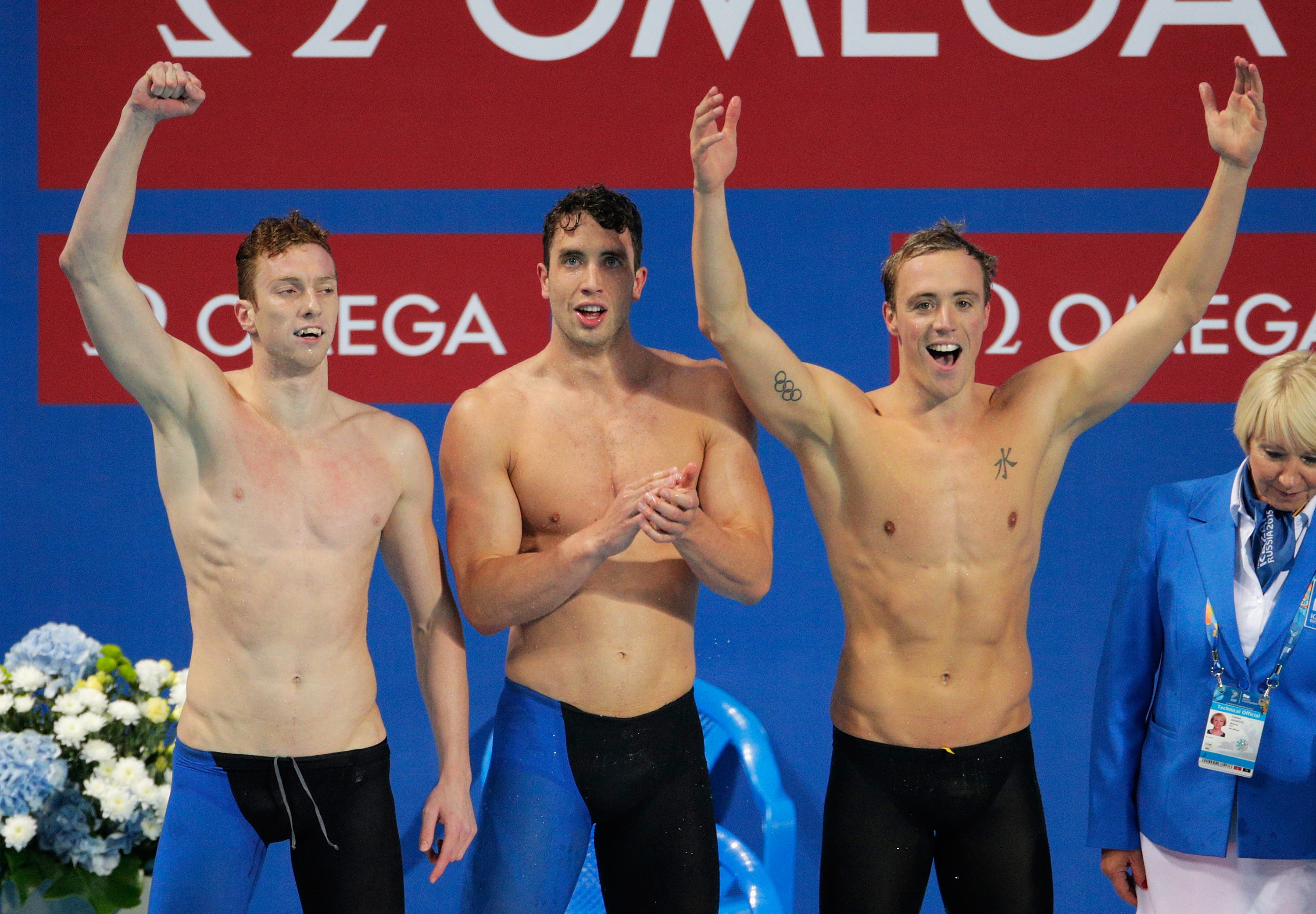 ABERDEEN'S newly crowned world champion Robbie Renwick today hailed the 4x200m freestyle gold medal heroes as Great Britain's greatest ever swim team.
Renwick swam the second leg as Great Britain stormed to 4×200 freestyle gold at the world championships in Kazan, Russia.
An historic victory it was the first time Great Britain have won relay gold at the world championships.
Crucially the 4x200m freestyle is an Olympic event for next summer's 2016 games in Rio.
Commonwealth gold medallist Renwick said: "It was a team effort and this is by far the best team we have ever had in Britain.
"I am so honoured to be part of this team.
"We pulled it out of the bag when it mattered and the boy at the end (James Guy) won it for us."
The team of Renwick, Guy, Daniel Wallace and Calum Jarvis smashed the British record with a time of 7:04.33.
Great Britain were out of the medals when Renwick took to the water.
Five time Olympic gold medallist Ryan Lochte pushed the USA into the lead by 0.54 of a second after the first leg, with Britain clocked fourth after Wallace's opening stint.
By the time Renwick, 27, touched home after swimming 1:45.09 the Brits had risen to bronze medal position.
In a dramatic final James Guy, recently crowned 200m freestyle world champion, took the British quartet from third to first on the final leg.
The 19-year-old swam  1:44.74 to claw more than 1.5 second back and surge ahead of reigning Olympic champions USA.
Guy said: "The way things have been going in racing and training, the work is paying off.
"The personal bests are finally dropping down."
USA secured silver in 7:04.75 with Australia taking bronze in 7:05.34
Dan Wallace said: "The Americans have always been the best 4x200m team in the world but we really stepped our game up.
"It always makes you confident to have the world champion anchoring your relay but I we set him up pretty well and it was a great race."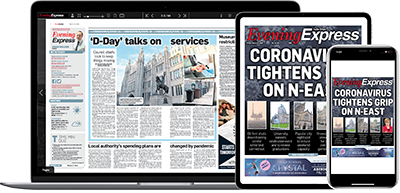 Help support quality local journalism … become a digital subscriber to the Evening Express
For as little as £5.99 a month you can access all of our content, including Premium articles.
Subscribe