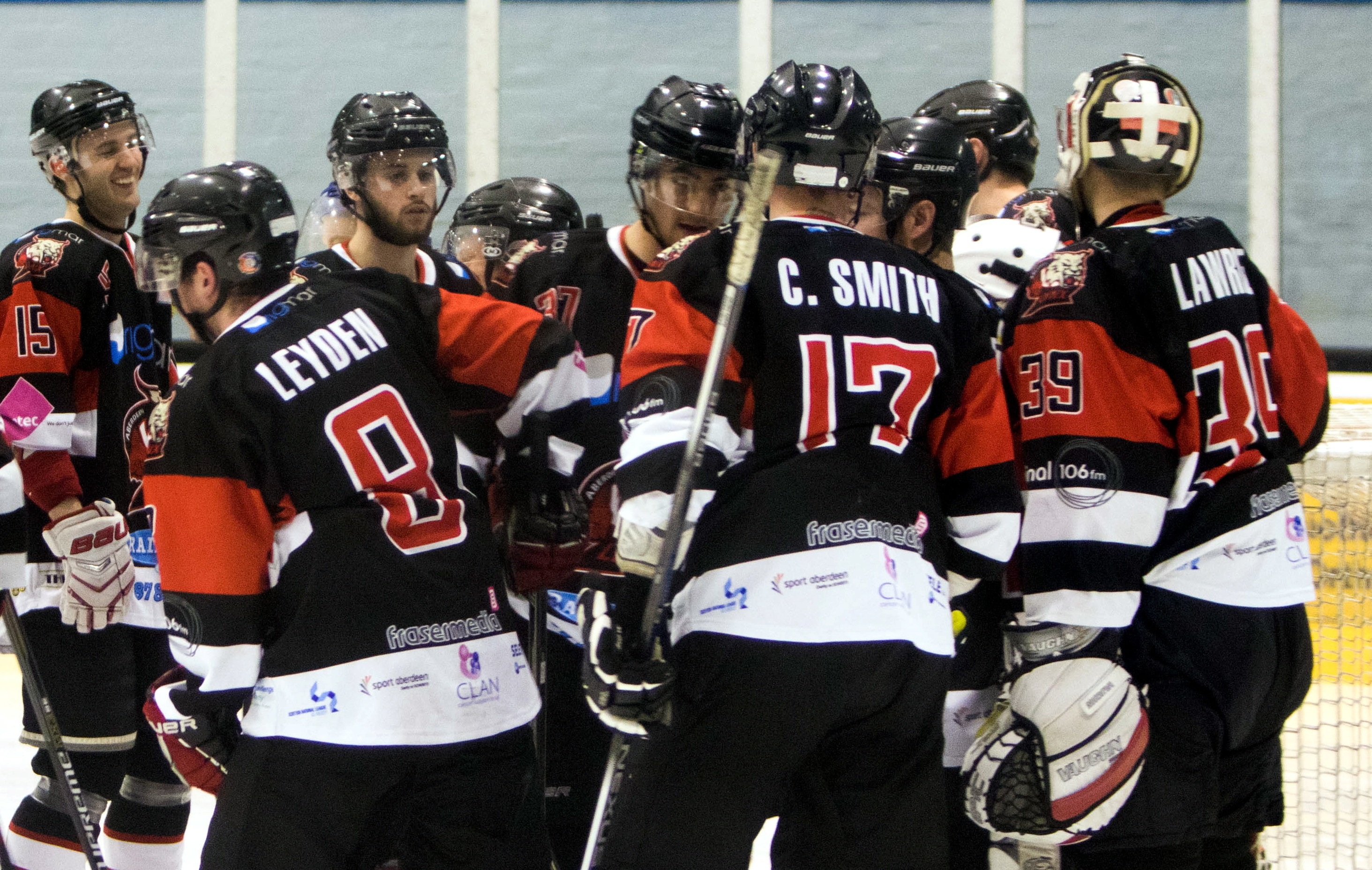 Aberdeen Lynx have reached their first Scottish National League play-off semi-final despite losing to Edinburgh Capitals 6-2.
The Lynx progressed thanks to a strong showing in the first leg at the end of last month, when they beat the Capitals 8-3, meaning they go through 10-9 on aggregate.
A close first period at the Murrayfield Ice Arena ended 1-1 after Lynx forward Mark LAING scored to cancel out the Capitals' Joel GAUTSCHI, meaning the Aberdeen side maintained their five-goal advantage going into the first break.
The second period saw the Edinburgh side coming out all guns blazing, with Joel GAUTSCHI grabbing his second of the night and Michael IRELAND scoring to put them ahead 3-1.
Ross McINTOSH pulled one goal back for the Lynx, but Christopher BLACKBURN scored for the Capitals meaning the Lynx went into the second break with their advantage slashed to three goals.
Edinburgh Capitals pushed forward in the third period hoping to overcome the Lynx goal advantage and force a tie.
But, even with goals from Mark PATERSON and Michael IRELAND's second of the night, the Lynx were able to ride the storm and finish ahead across the two legs.
Barry Carnegie, head coach and player of the Aberdeen Lynx, "It was a difficult game mentally to deal with, the lead from the first leg was always in the back of our minds and regardless of how much we spoke about playing the game in front of us, it was a situation we had never been in before so to come out on top was a great achievement and massive step forward for the players.
"Edinburgh came out strong and fast and we had to weather the storm somewhat.
"However we got there in the end, and I'm proud to say that we got to the SNL playoff finals weekend for the first time in the club's history.
"Our travelling support was the best I've seen in over 10 years of playing in this league!
@lynx_s15 @Aberdeen_Lynx Amazing crowd support for the Lynx Guys ! Awesome Game, still buzzing ? pic.twitter.com/69QfRNQMTn

— Stephie (@StephieSimmie) April 4, 2016
"A huge thanks goes to them from the team for what they have done this year, forming a group, organising buses and to have over 100 fans travel from the North-east to Edinburgh on a Sunday night was just amazing.
"We know how well the Pirates have performed this season and will definitely be up for the challenge!"
The Lynx will face Paisley Pirates in the semifinal at the Fife Ice Arena in Kirkcaldy at 4.45pm on Saturday with a coach load of fans expected to make the trip to Fife.
The winners will face either league winners Kirkcaldy Kestrels or Dundee Comets on Sunday, April 10.