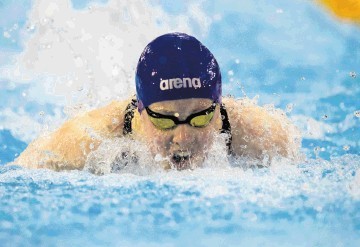 New high performance swim coach Patrick Miley today said he believes Aberdeen has the potential to become a hotbed forswimming talent.
Miley, father of Inverurie's Commonwealth Games gold medallist Hannah, has been appointed to the new role at the University of Aberdeen.
His key task will be to provide leadership and direction to support talented swimmers within Aberdeen and the North-east.
The former helicopter pilot, who still coaches his daughter, insists having a world class facility in the Aquatics Centre at Aberdeen Sports Village will be key in producing talented athletes and retaining the ones who do have ability.
Patrick should know, as he used to have to make regular treks to Stirling so Hannah could train in an Olympic-standard 50m pool before the centre opened.
"Without question people in the past had to do something pretty dramatic to get the level of training they need because of the lack of facilities here," Patrick said.
"With Hannah we had to travel 160 miles to Stirling just to get long-course training.
"A 25m pool is an excellent facility to train in.
"But when you are working towards the Olympic Games and other long-course meets, you need to be training and pacing in those distances.
"It is almost like two different sports. If you trained footballers and only used half the pitch you would have a different style.
"There is huge potential up here, but the tendency with them having to move away has always been a challenge and made more difficult for each individual.
"But now there is no need for that from a facility point of view.
"What we need to do is generate the capability of the coaching from the whole of the region to warrant people performing here and staying here."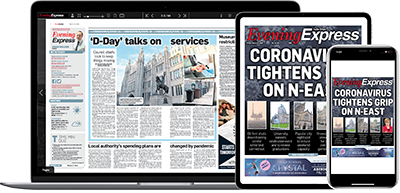 Help support quality local journalism … become a digital subscriber to the Evening Express
For as little as £5.99 a month you can access all of our content, including Premium articles.
Subscribe