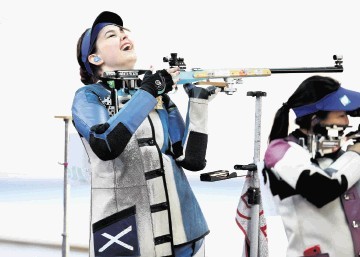 Jennifer McIntosh failed to make into the top eight of the 50m rifle 3 positions.
The Aberdeen shooter finished tied for 18th in her favoured event, with a score of 578.
She needed 582 to make into the final, which will be contested at 4pm.
Italy's Petra Zublasing broke the Olympic qualifying score, with a total of 589.
After finished 15th in qualifying in the 10m air rifle, McIntosh's chances at Olympic glory have gone.
She is the daughter of four-time Commonwealth shooting medalist Shirley McIntosh.
McIntosh trained at Bon Accord Small Bore Rifle Club earlier in her career.