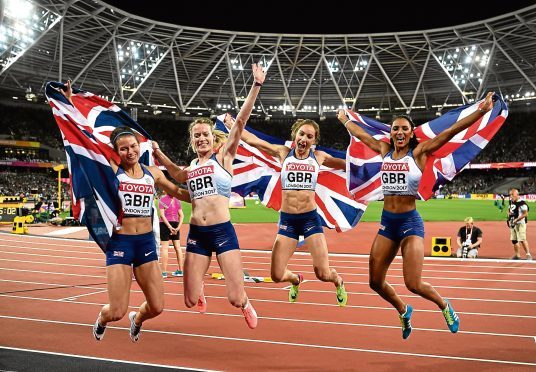 Aberdeen's world championship silver medallist Zoey Clark will bring the curtain down on a memorable season by competing in the Müller grand prix and IAAF Diamond League meeting at Birmingham's Alexander stadium on Sunday.
The 22 year-old, who starred for the Great Britain side which finished second behind the USA in the 4x400m relay in London last weekend, is one of 40 medallists from the championships who will be taking part.
Clark is to compete in the 400m which features the first three from London, Phyllis Francis (USA), Salwa Eid Naser (Bahrain) and Allyson Felix (USA).
Her coach Eddie Mckenna, is sure Clark will once again rise to the occasion.
He said:"It's a tall order for Zoey but it's a great opportunity and a fantastic way to end the season. I'm sure she will do well. It's all part and parcel of her life now as a top international athlete."
Clark reached the semi-final of the individual 400m in London, clocking a personal best time of 51.81sec.
She went on to perform brilliantly in the semi-final and final of the 4x400m relay and fully deserved all the praise she received in the aftermath of the British quartet's success.
It was an emotional occasion too for Mckenna who has coached Clark since she arrived at Aberdeen AAC seven years ago.
He was delighted with her performances, but firmly believes there's so much more to come.
Mckenna said:"I am absolutely delighted for Zoey. She has worked so hard for this after shrugging off the disappointments of last year when she was injured. I don't think it has quite sunk in with her as to what she has achieved, but remember this is her first major senior championships at this level. Indeed, it's her first full season in the senior age group.
"In many ways it has been the season of her dreams. At the start of the year we were aiming to maybe get a place in the relay squad for London, but everything changed for her after she won the British championships.
"She has made remarkable progress. The big difference in her is that she has shown tremendous maturity and composure and she really embraced the occasion.
"It's no exaggeration to say that a star has been born and the sky is the limit for her. I honestly believe she has the ability to become the best 400m runner in the world.
"But that's for the future. This summer has been a step along that path, nothing more, and this has been a high phase in her career. It won't always be like this, but she can certainly run much faster, I am sure of that."
Clark will take a well earned break after this weekend's appearance in Birmingham before settling down to plan for the year ahead.
Having graduated from the University of Aberdeen with a first class honours degree in chemical engineering, she is now settling in to life as a full-time athlete.
That will allow her to focus completely on her training and Mckenna believes that will pay dividends in the future.
He said:"Once she has another seven or eight months of training behind her I'm sure she will be even better.
"We need to discus the details but at the moment we are looking at doing the world indoor championships this winter as part of her preparations for the Commonwealth Games in April.
"Then we have the European championships in Berlin to consider but the long-term aim now is the Tokyo Olympics in 2020."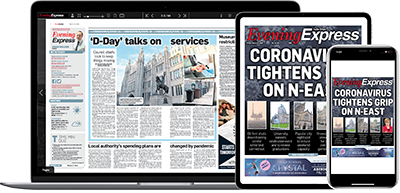 Help support quality local journalism … become a digital subscriber to the Evening Express
For as little as £5.99 a month you can access all of our content, including Premium articles.
Subscribe