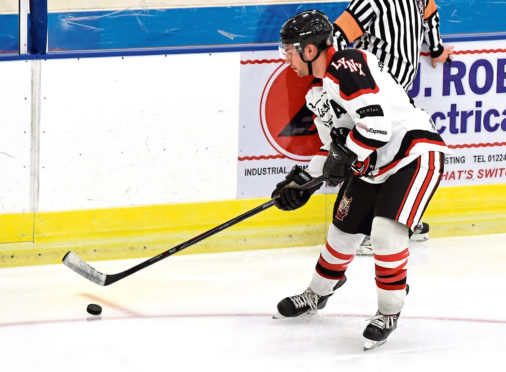 Aberdeen Lynx's returning hero Ross McIntosh says a lack of "respect" towards their opponents made the team's Scottish Cup day out in Kilmarnock harder than it needed to be.
Forward McIntosh hadn't played a game this season as he was working abroad, but his goal made the difference against the Thunder as the Granite City men triumphed 7-6.
The other Lynx goals were notched by Andrew Murphy, Calum Smith, Jack Flynn, Joe Durkacz, Craig Findlay and Fraser MacEachran.
Fan favourite McIntosh said: "Yeah it's good to be back on the ice with the boys and even better to return with a goal and man of match performance.
"It was a tougher game than the team thought it would be.
"We showed Kilmarnock no respect going into the game, which was what I think made it a closer game than what it maybe should have been.
"Not our best performance. But it is a difficult rink to play in and we got the job done.
"7-0 or 7-6, it doesn't really matter at the end of the day as long as we get the win."
Before the weekend, the early season hadn't been kind to Owen Reynolds' Lynx team.
After work at the Linx Ice Arena delayed their pre-season training, they went on a poor run in the campaign-opening Scottish National League Eastern Conference – or Stuart Robertson Cup – losing six on the spin.
However, they will now try and get a second win of the competition in their final game against Dundee Tigers on Saturday, before their bid for the SNL gets under way in earnest with a home match against North Ayr Wild.
McIntosh said he and his team-mates are only looking forward now – and they can beat anyone on their day.
He said: "I think after every loss you need to forget about it.
"Let it sting for a few days then concentrate on the next game. We won't be dwelling on the poor start to the season and only be looking forward.
"There's still a lot of hockey to be played and plenty games for us to win.
"On our day we can beat any team in the league."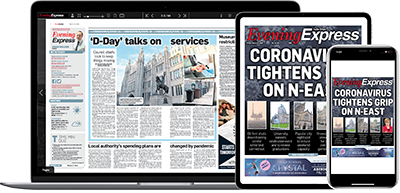 Help support quality local journalism … become a digital subscriber to the Evening Express
For as little as £5.99 a month you can access all of our content, including Premium articles.
Subscribe