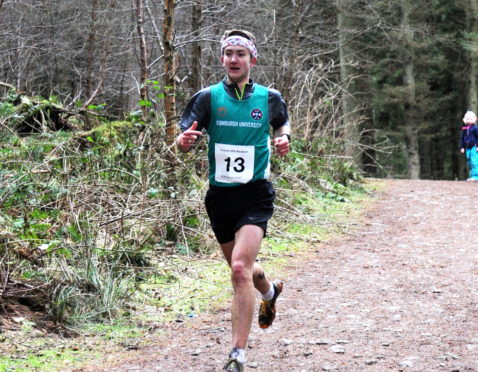 The clash between high-flying orienteering specialist Alexander Chepelin and ultra-distance champion Kyle Greig in the Bristow 15-mile trail race is expected to be one of the highlights of this weekend's Run Balmoral meeting.
More than 5,000 competitors of all ages have entered the programme of eight races to be held at the Deeside venue on Saturday and Sunday.
Chepelin, from Aberdeen, is in his final year studying mechanical engineering at Edinburgh University and will be competing at Balmoral for the first time.
The 22-year-old has been a member of the Great Britain orienteering squad for many years but is also an accomplished hill runner.
He showed his form by smashing the course record in the Scottish championship series Screel hill race at Dalbeattie.
That came a week after he came within seconds of cracking the Clachnaben race record, despite having completed a gruelling 26-mile training run 24 hours earlier.
Chepelin said: "I'm looking forward to it. The only other time I've run at Balmoral was five or six years ago when I was a youngster and I did the 5km. I was never able to do the kids' races, as it always clashed with an orienteering event.
"It's good to be tackling an off road course and it will be great to race against Kyle."
Metro Aberdeen's Greig, runner-up behind Andy Douglas in last year's trail race at Balmoral, hopes to have recovered from finishing third in last month's British 100km road race championships at Perth.
He tested himself in last week's Scolty hill race at Banchory, losing out on a sprint finish to Heriot Watt University's Hamish Wolfe.
Other contenders for podium positions include the 2016 winner Michael O'Donnell (Inverness Harriers), Jason Kelly (Metro Aberdeen) and Brian Bonnyman (Westerlands).
Veteran Veronique Oldham (Cosmic Hillbashers) is one of the favourites to regain the women's title but faces a challenge from 2017 Devil of Deeside champion Kerry Prise (Aberdeen).
Marie Baxter (JS Kintore) should also feature strongly if she has recovered from competing in the Boston marathon less than a fortnight ago.
Charlotte Black (Shetland) and Eilish McKechanie (Hunters Bog Trotters) are others not to be discounted.
Moray's Kenny Wilson believes he could break his own course record in the ConocoPhillips 5km on Saturday and still not win the race.
The Scotland international set the record of 14min 42secs when completing a hat-trick of victories 12 months ago.
But he faces some top-notch opposition this weekend when fellow Scotland internationals Cameron Strachan (Metro Aberdeen) and Ali Hay (Central AC) join the field of 1,000 runners.
Wilson said: "It's going to be tough. I could break my own course record and not win the race.
"I'm sure one of us will get the record if conditions are decent. This is always one of the highlights of my year and I'm looking forward to the challenge again."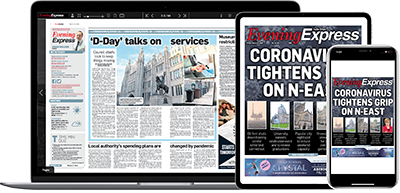 Help support quality local journalism … become a digital subscriber to the Evening Express
For as little as £5.99 a month you can access all of our content, including Premium articles.
Subscribe