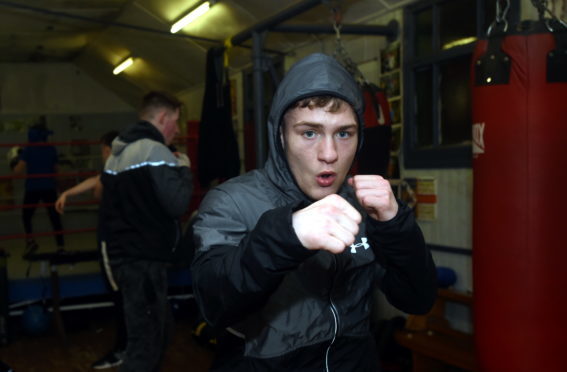 Undefeated super-bantamweight Billy Stuart has sought out tough fights so he is ready for his first title bid.
The 20-year-old Northern Sporting Club star will take another step towards a title shot when fighting highly-rated Louis Norman at the DoubleTree by Hilton Treetops hotel in Aberdeen on Saturday November 24.
Stuart was initially set to fight for his first belt on that card, but due to unforseen circumstances that title shot will now be in February at the same venue.
It is understood Stuart, aka The Butcher, will bid for a Celtic title.
Having made his pro debut in March last year Stuart has racked up six straight victories.
He will bid to extend that against former English flyweight champion Norman.
In June 2016 Norman lost out on a unanimous points decision after 12 rounds to Andrew Selby in a title clash for the vacant British bantamweight belt in Cardiff.
Selby has won all 11 of his fights and recently triumphed in a WBC world flyweight title eliminator.
A multiple Scottish and British champion at youth and amateur level, Stuart and his management team have deliberately lined up tough opponents to get him ready for a future title shot.
Stuart said: "I asked Davie (McAllister Jnr, coach and manager) to get me tough fights because you are not going to learn anything by taking boys out in the first round.
"If you keep taking boys out early then step in against someone who can fight it is a whole different world and you have never been there before.
"My aim is to prepare myself for bigger fights in the future.
"I am only 20 and am taking things slowly to build myself up.
"There is still a lot of time to learn things and I am always doing that in the gym and in fights.
"There are things I can work on because if you don't do that then you can get exposed.
"Some fighters get fast tracked and end up fighting for world titles but get beaten because they are not ready. Then it is back to square one.
"I am doing this slowly."
It is a refreshing approach from the former Commonwealth Youth games silver medallist, who is displaying a similar maturity out of the ring to inside of it.
He signed to the ambitious Northern Sporting Club last year.
Based in the city's Clifton, the stable is run by brothers David and Matthew McAllister, a former undefeated Scottish welterweight champion.
Stuart said: "My management is second to none.
"They are not going to mollycoddle me, but will put me in with someone who is round about my level or maybe a little better.
"You have always got to test yourself.
"I actually box better against someone who I know is going to fight and wants to hurt me back.
"It makes you sharper.
"If someone has a losing record you can think to yourself you are going to smash him and that is when you start making mistakes.
"Northern Sporting Club is a small stable and everyone is looked after. We are all friends and there is a great atmosphere in the gym."
Norman boasts a pro record of 13 wins, six losses and two draws.
Stuart will fight on the same bill as Kristen Fraser, also of Northern Sporting Club. Scotland's first female professional boxer, Fraser will fight for a Commonwealth title.
Last month Stuart opened up the way for a title fight by going eight rounds with Khvicha Gigolashvili of Georgia.
Earlier this year, Gigolashvili lost a WBC CIS and Slovac bantamweight title fight.
Stuart, who won 80-72 on points, said: "He took a few good shots, kept coming and pushed me for the full eight rounds, which was a learning experience.
"I know I can do the eight rounds and hopefully the next fight will be a 10 rounder.
"At the end of the eighth I knew I could go more rounds.
"I didn't really get caught by him although he was tough, strong and game which is what I needed."
Stuart also plans to top the bill at a show in Turriff in the future.
He said: "I am hoping to get a show in Turriff because it is closer to where I am from. It is my adopted home town and I would pack out a show there."
Anyone looking to sponsor Billy Stuart can contact Northern Sporting Club on
m.me/NorthernSportingClub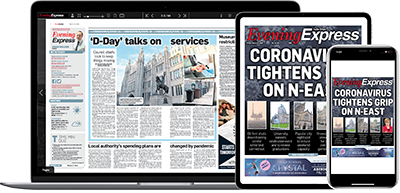 Help support quality local journalism … become a digital subscriber to the Evening Express
For as little as £5.99 a month you can access all of our content, including Premium articles.
Subscribe