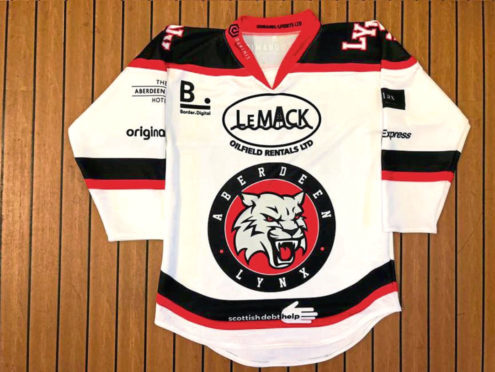 Aberdeen Lynx have revealed their kits for the coming campaign.
The Lynx will take on NIHL side Solway Sharks in home and away friendlies before getting their Scottish National League East Conference campaign under way at home to Dundee Tigers on September 1.
Produced by Dunamis Sports, the home kit is white, while the away offering is black.
A third kit, to be worn in four Stuart Robertson Cup matches, takes on charity Charlie House's orange colour.
After those games, the player-only shirts will be auctioned off – this will be the only way for fans to get hold of one.
Lynx chairman Martin Hill said: "To say that I am pleased with the shirts would be a massive understatement. Dunamis Sportswear have really helped us come up with a striking set of tops that have fantastic impact and will look great both on the ice and off it.
"A lot of thought went into the design process, with the subtle curves on the striping at the base of the shirt chosen to represent the beach-side location of the Linx Ice Arena, as well as a nod to the importance of the ocean to Aberdeen over the centuries.
"It also showcases our fantastic set of local and national sponsors who have got behind the club for the coming season – and more are still to come on the new short covers, which are arriving soon "
Hill added: "Of course, the orange-dominated design will get our fans talking, as it is a major departure from the traditional club colours of white, black and red.
"This has been created in the colours of our chosen charity, Charlie House, for the players only, and is to be worn for the four home matches in the Stuart Robertson Cup competition, which begins the season.
"After the fourth game in that competition, against Murrayfield Racers, each and every one of the shirts will be auctioned to raise money for Charlie House – and that is the only way our supporters or sponsors, will be able to get their hands on one of these limited edition shirts, by raising what I hope will be a lot of money for a fantastic local charity."
Hampshire-based Dunamis Sports made last year's Lynx junior kits. They also sponsor their penalty boxes for the coming term, as well as new signing Jack Flynn.
Owner Alex Styles said: "My desire to partner with the club became even clearer after travelling up to take in a game, seeing the rink full, and experiencing the passion of the supporters, coupled with the enthusiasm of the volunteers who run the operation."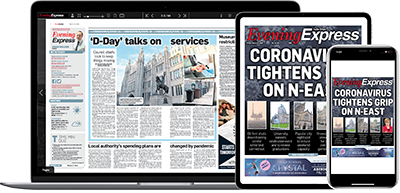 Help support quality local journalism … become a digital subscriber to the Evening Express
For as little as £5.99 a month you can access all of our content, including Premium articles.
Subscribe