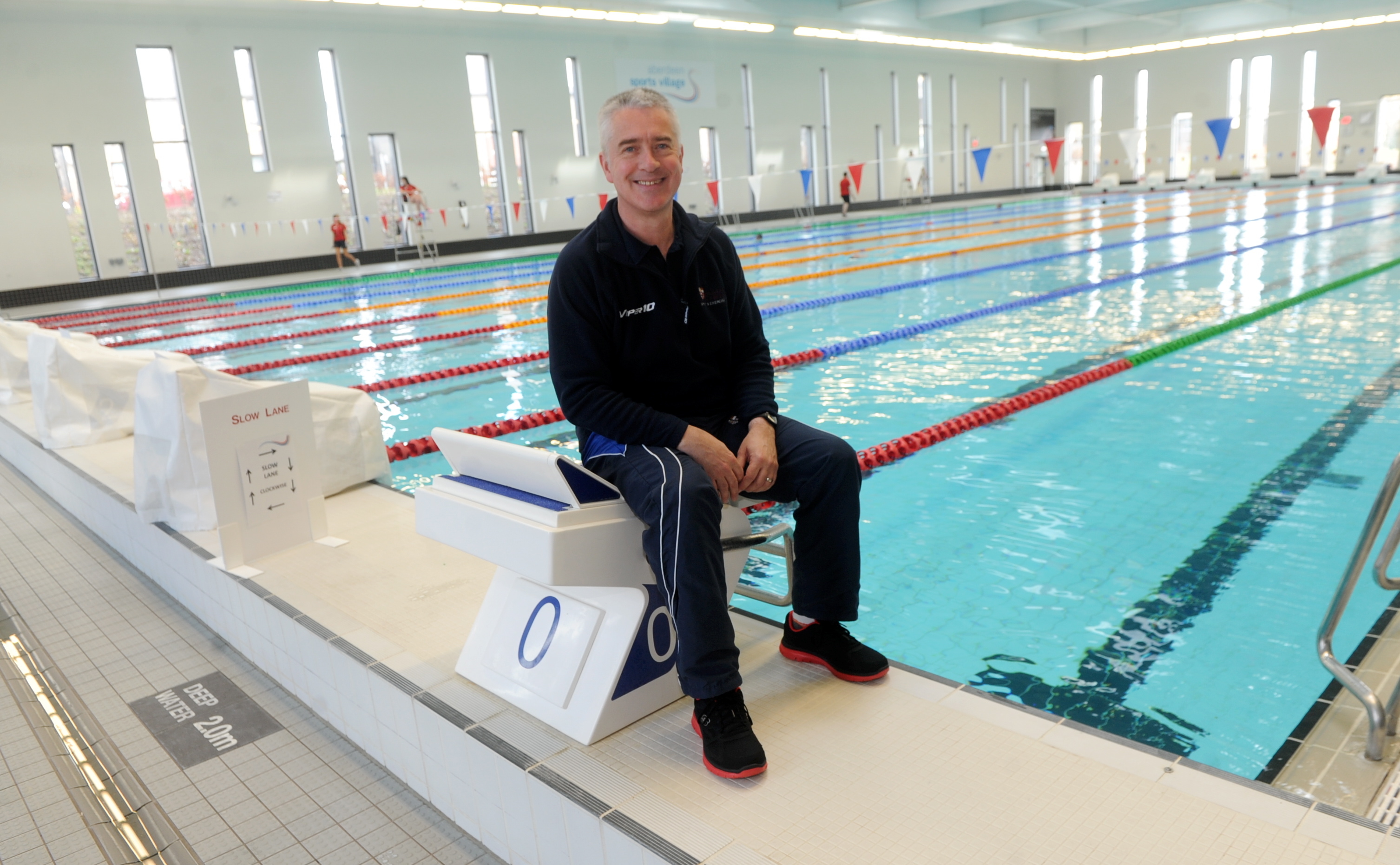 Almost 1,000 swimmers are to compete in one of Scotland's biggest sporting meets in Aberdeen.
The Scottish National Age Group Championships see the best of the nation's swimming talent go head-to-head against their peers.
The meet will take place over five days at Aberdeen Sports Village's aquatics centre, starting today.
Competitors as young as 11 will hit the lanes in hundreds of races over the course of the event. And there will be almost 100 Aberdeen swimmers among the 979 participants.
That's close to a 50% increase on previous years, undoubtedly aided by competing in the North-east.
University of Aberdeen high performance swimming coach Patrick Miley thinks the event is a great platform for Aberdeen entrants to prove themselves against the best in Scotland.
And he feels it is something of a coup to host the event in the city and in a facility he considers as good as anything "in or around Europe".
"It's outstanding to have it in Aberdeen itself because the facility is such a great environment," he said.
"For me, the low ceilings, the atmosphere of the crowd, the lights, just add to the flavour of everything.
"When we go into the finals, it just gets louder – it's a great, great facility for that."
The competition is geared towards the younger generations of Scottish swimmers, with most age groups ranging between 11 and 18.
And Miley believes the competition could have major benefits for racers as they continue to progress in their swimming careers.
He said: "The event has been quite tailored towards the development of our young talent and it's focusing the attention on them, which I think is appropriate for the event.
"It's fortunate, it's not part of the plan, that we've got the Scottish National Age Groups in Aberdeen but having them here is a great opportunity to keep pushing that belief.
"It's a huge shop window for the young talented athletes coming through from the whole of Scotland but we will have our own eyes on what's coming through in our own region and how we can continue to develop.
"We are very ambitious, we have a very strong belief in progressing young swimmers to the highest possible level."
The championships are also expected to have a considerable benefit for the city's economy.
Visit Aberdeenshire have indicated the event could generate £1.425 million through spending in Aberdeen.
And ASV events manager Graham Morrison added his support for the event, which he thinks could be a forerunner to more in the future.
"It's built for the purpose of bringing these events in and at this level, it doesn't get bigger than the age groups," he said.
"Each day is divided into three sessions and we will have at least two sold out sessions per day. We are trying to make sure as many local organisations benefit and the city as a whole will benefit."