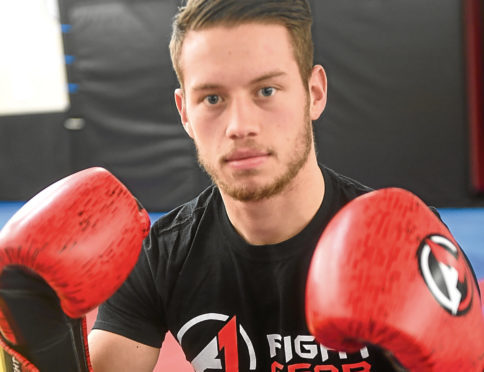 Aberdeen welterweight Dean Sutherland has linked up with a boxing legend to prepare for his professional ring debut.
The 19-year-old has been training under former European, Commonwealth and British champion Gary Jacobs ahead of his much-anticipated first bout since switching disciplines from kick-boxing.
Sutherland will face Jordan Grannum of London at the Lagoon Centre, Paisley, on Saturday June 16.
A former multiple world kick-boxing champion at different weights, Sutherland dominated the sport throughout age divisions up to senior level.
Now he is set to go for future title glory in boxing and has been working with Scottish legend Jacobs at the MTK Gym in Glasgow.
Sutherland said: "Gary Jacobs had a brilliant career and having someone in my corner will be absolutely brilliant.
"He can see things not only as a fighter but also as a coach and he will help with my progression in professional boxing.
"Gary said I am a very exciting prospect and reckons I could go very far.
"He said there are similarities between us as he is also a southpaw and was 19 when he turned professional."
Sutherland held kick-boxing world titles at 60kg, 62kg, 63.5kg, 65kg and 67kg before turning to professional boxing this year.
He signed with MTK Global Management that include on their books Tyson Fury, world champion Billy Joe Saunders and Carl Frampton.
Training with Jacobs, who fought for the WBC welterweight world title in 1995, has brought a change in training regimes.
Sutherland said: "Gary said my leg size is extremely big for the weight category I am going to be competing in.
"So I have been running a minimum of four miles per day to try to reduce the size of my legs and bring more endurance.
"When I was competing in kick-boxing I wanted my legs to be big for power when I was throwing kicks.
"Now I am in boxing it is about trying to define them down and make them more explosive than heavy."
Sutherland will fight on a bill where Aberdeen-based Polish fighter Marek Laskowski will face Craig MacIntyre for the Scottish super-lightweight title.
He has been sparring with MacIntyre and Ireland's Declan Geraghty who is set to fight for the IBF Inter-continental super-featherweight title.
"I have already got in some great sparring with MacIntyre and Geraghty who is fighting in the final eliminator for the IBF European title.
"I haven't even thrown a punch technically as a professional yet and I have already been thrown in with some top quality sparring.
"I feel a lot more relaxed in boxing as it has been a passion of mine for a while. It has been quite an easy transition to boxing."
Having secured major titles throughout his career in kick-boxing, Sutherland is determined to reach the same level of success again.
There has been precedence of kick-boxers successfully making the transition to boxing and securing major title glory. Dundee's former world kick-boxing champion Ronnie Clark secured the IBF European super-featherweight title in February.
"Eventually the plan is to fight for big titles," said Sutherland.
"I can understand why people say their dream is to fight for Scottish or British titles.
"But deep down everyone wants to go all the way and prove they are the best in the world. That is what I want to do.
"Realistically I am young and just coming into boxing.
"I would be looking towards Scottish title level by the end of 2019, start of 2020.
"That is when I want to get my name higher up in the British rankings. Being a smart, technical southpaw I can cause a lot of people problems.
"I am quite aggressive for a southpaw and that can be off-putting for some
"I know it will be a slow process but I have a fantastic management team behind me.
"They won't rush me into anything and it will be planned out step by step what is best for my progression."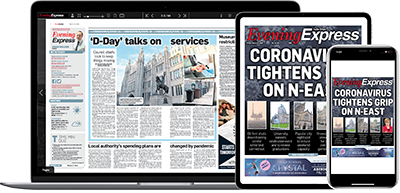 Help support quality local journalism … become a digital subscriber to the Evening Express
For as little as £5.99 a month you can access all of our content, including Premium articles.
Subscribe