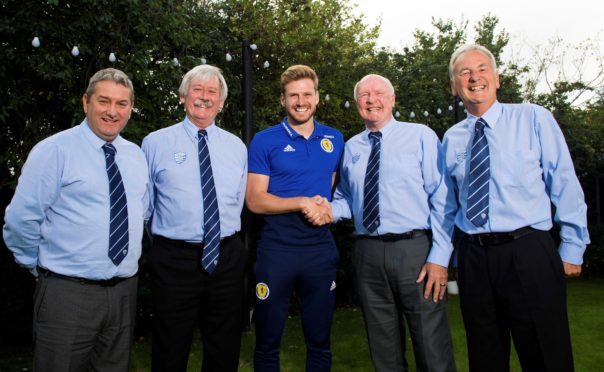 Dyce Boys' Club were told by Stuart Armstrong's dad to expect "a nice payment" while the player's £8 million move to Southampton from Celtic was being finalised.
The Granite City outfit landed a low six-figure windfall from the deal because of Fifa regulations around player development, something treasurer Len Nicol described as "unique" for a boys' club.
Armstrong, 26, attended Hazlehead Academy and played for Dyce from the age of 13 to 17 before moving to Caley Thistle in 2009.
After a near-five-year spell at Dundee United, he moved to Celtic and is now in the English Premier League with the Saints.
Nicol said: "We're still in contact with Stuart's dad and his dad was obviously in with Stuart when he signed for Southampton.
"He called to say 'you guys are in for a very pleasant surprise. There's a nice payment coming your way'.
"But he didn't quote an amount because he wanted to wait until it was official and all documented.
"He did say 'be sure to be sitting down when we tell you how much it is'.
"We had received payment earlier when Stuart had gone from Dundee United to Celtic for more than £2 million.
"Using that as an example we thought 'will we get this for £8m?' but we thought 'no, there's no way', but the good news came a week or so later of the extent of the money.
"It was never announced because the PFA wanted to make a feature of the story as it's a unique occasion."
The stalwart doesn't know what Dyce, who were financially stable anyway, will spend the money on, but thinks the committee will opt for a big purchase.
He said: "We haven't yet decided. I'm sure we'll buy something so we can say 'we bought that with the money Stuart Armstrong got for us'.
"Our head groundsman and president Eric Mannall is making overtures to get a new mower to cut the grass up at Pitmedden.
"It'll be a committee decision and we'll decide later on.
"At the end of the day the kids will benefit."
Nicol added: "It'll be a bigger purchase of some kind."
During the recent international break, officials met Scotland's Armstrong to mark the windfall.
Nicol, 71, whose been at the club since 1980, said: "It was the first time we'd seen Stuart for five years or so.
"He's delighted we're benefiting, because he enjoyed many times and has a high regard for the guys who coached him at Dyce.
"We hold him up as a high example to the kids."
Armstrong is a rarity in the modern game's elite, because he wasn't signed by a professional club until his late teens.
Nicol thinks this is valuable, saying: "This is something you don't dream is going to happen.
"Even when it happens there's a state of disbelief it has happened.
"In this case Stuart is unique that he did play for so long for his boys club.
"Most kids are picked up at a very early age and signed on pro youth forms.
"Of course, as soon as they sign one of those it's the professional club that gets the money.
"It's nice it comes down to grassroots level for a change."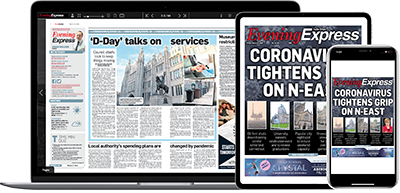 Help support quality local journalism … become a digital subscriber to the Evening Express
For as little as £5.99 a month you can access all of our content, including Premium articles.
Subscribe