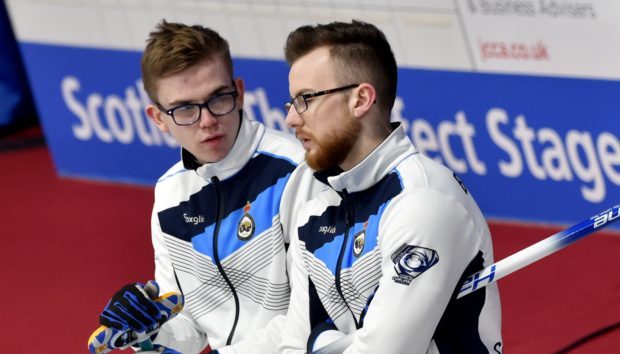 Scotland's men have won silver at the World Junior Curling Championships at Curl Aberdeen.
The team of skip Ross Whyte, vice Robin Brydone, second Fraser Kingan and lead Euan Kyle had been brilliant throughout the round-robin and in their semi-final, going undefeated, but lost 6-5 in this afternoon's gold medal game against Tyler Tardi's Canada.
It was scoreless until the second end in the showpiece, where Scotland took a 1-0 lead despite Brydone "burning" a stone, or accidentally seeing it hit his foot.
This was a let-off for the Scots and there was another in the third. Canada only managing one point, despite it looking like they should have done more than tie the scores.
Whyte only had to draw his final stone of the fourth into the house to make it 2-1, which is where it stayed into the break, Switzerland using their fifth-end hammer to clear two Scots' stones from the house.
After the interval, things became tense for Whyte's rink and their fans. A scrappy sixth end climaxed with a successful Tyler Tardi draw, which gave Canada three points.
At 4-2 going into the seventh, Scotland needed to start making up the ground, but after a poor draw with his penultimate stone, Whyte couldn't use the hammer to prevent a Canadian steal of one.
There were no points in the eighth, but after both skips made mistakes, Whyte scored a two to make it 5-4 going into the 10th end.
Kingan was clearly frustrated with his shots as the pressure built on the Scots to steal something, but they got a stone in the house and Brydone and Whyte done brilliantly to keep guarding it to take it to 5-5 and an extra end.
After good work from his team left two in the house, Whyte's attempt to land another guard with his penultimate shot came up short of the hog line, allowing Tyler Tardi to clear out the two Scots' stones.
Whyte drew his final stone to the back of the button, but Tyler Tardi produced a draw of his own to win the gold.
Switzerland beat the United States 7-4 in the bronze medal match.
In this morning's women's final, defending champions Sweden, undefeated in the championships, were beaten 7-4 by Canada, while China took the bronze – their first medal at this level – beating Norway 11-5.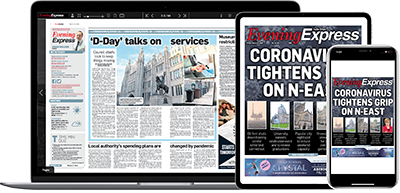 Help support quality local journalism … become a digital subscriber to the Evening Express
For as little as £5.99 a month you can access all of our content, including Premium articles.
Subscribe