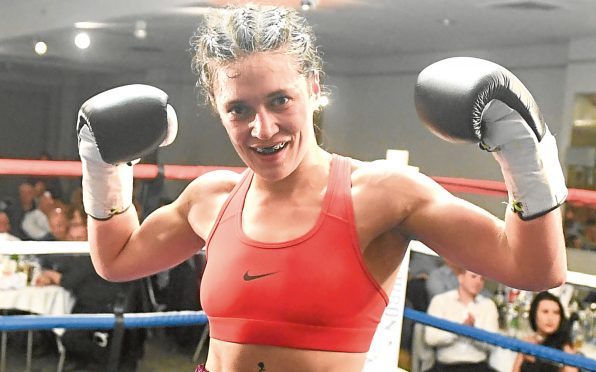 Illness forced Kristen Fraser to make the agonising decision to call off her last fight – but she still dragged herself out of her sick bed to be ringside to support her clubmates.
The 29-year-old was scheduled to fight in the Granite City in August only to be floored by a chest infection.
Fraser battled hard to overcome the bug but realised taking to the ring was a no-go just 24 hours before her fight when suffering a coughing bout while shadow boxing in the gym.
Now Scotland's first female professional boxer is back and will face Malta's Claire Ciantar at the Hilton Treetops Hotel on Saturday.
Fraser aims to make it three straight wins since entering the professional ranks in the hunt for future title glory.
She said: "I had a chest infection. It was one of those bugs that puts you into bed for two days then I woke up feeling like a spring chicken. Great.
"Then the coughing started and kept getting worse and worse.
"I tried to push through it and train as hard as I could.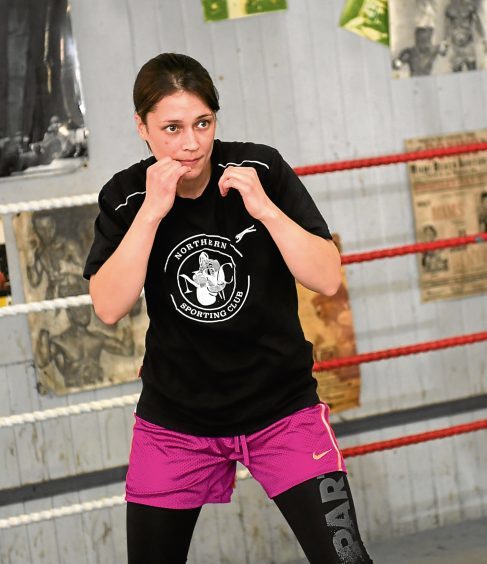 "It wasn't until the day before the bout when I suddenly realised fighting would not be the right decision.
"I was shadow boxing and coughing and realised at that point it was no good.
"It is pointless being silly and going into the ring and getting a loss unnecessarily, or being hurt just because you were too stubborn to handle not fighting.
"It was a difficult decision because I work so hard.
"I still work full-time so all my free time I train, all weekend I train. When you go through that and then have to knock it on the head and not fight, it is so disappointing."
Fraser is part of a bill that also includes clubmates Darren Traynor and Billy Stuart.
Traynor recently lost a WBA International title shot with a third-round stoppage by holder James Tennyson in Belfast. In his first fight since that title, televised live on Sky, Traynor will face Ghana's Isaac Nettey.
Stuart will face Ricky Leach as he bids to extend his winning pro start to four fights.
Although Fraser was too ill to box on the bill of Stuart's last fight, she was still ringside to cheer him to an impressive points win over Kamil Jaworek.
She said: "I thought I could sit at home miserable or I could take medicine and go along and try to enjoy the night.
"Whether I was suffering or not I thought the least I could do was turn up and show support.
"It was tough as I was really itching to get in the ring. Then I would cough and realise that's why I'm not in the ring.
"It wasn't like I felt better on the night – I felt horrendous.
"Being ill was just one of those things that happens and you have to move past it."
Opponent Ciantar boasts a pro record of two wins and one defeat. One of those victories was against Hungarian Zsofia Bedo who fought unsuccessfully for a world title last year.
"I don't know too much about my opponent," said Fraser.
"I don't intend to get my head too much into what other people are about. If there is anything I need to know my coach (Davie McAllister Jr) will train me appropriately and change my style.
"I will just focus on what I do best because at this point I am not going to fundamentally change how I box.
"I just have to trust the way I train and box and be confident."
As Scotland's first female in the pro boxing ranks, Fraser is a trailblazer and admits there is already a knock-on effect of her breakthrough with young girls inspired to take up the sport.
She said: "As the first there is a little bit of pressure, but I am just glad to be in this position.
"It is one of those things – you can't be it if you can't see it. Young girls aren't going to pick up a pair of boxing gloves and go into a gym if they don't see women boxing.
"There were eight girls in a class here (Granite City) and that is something that wasn't happening before. We are really starting to see a lot more youngsters coming through.
"We want to make it more accessible and get more young girls involved in the sport.
"I am really happy if I can be one of the people helping that along."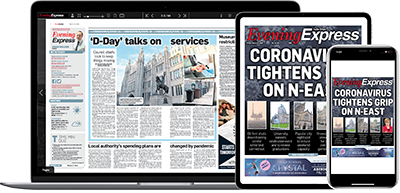 Help support quality local journalism … become a digital subscriber to the Evening Express
For as little as £5.99 a month you can access all of our content, including Premium articles.
Subscribe