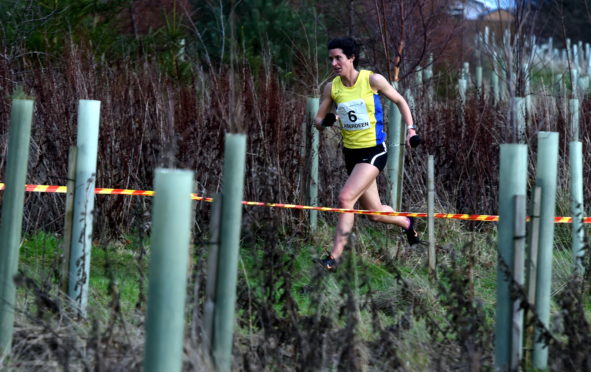 Experienced Scotland international Morag Millar plans to return to the north-east next April to compete in the 2019 Run Balmoral races.
The former Commonwealth Games athlete, who is based in Larbert, was speaking after producing a top-class performance in the Scottish East District cross country championships at Aberdeen's Balgownie playing fields.
Millar, 32, led from the start of the 8.6km senior women's race and went on to win in fine style, her closest challenger finishing 1min 43secs behind.
It was the latest stage in what has been a remarkable comeback after being told earlier this year she may never run again after sustaining a severe tendon injury below her knee.
After her victory, Millar said: "I can appreciate these things more now after being told I might never run again.
"When I look at how far I've come in the past two and a half months, I have to be pleased."
She is now looking ahead with confidence and is beginning to map out some of her main targets, including a return to Balmoral, where she won the ConocoPhilips 5km in 2017.
Millar said: "I absolutely loved running at Balmoral and I'm definitely keen to go back, although hopefully I can go much faster than the last time I was there.
"I really want to improve my best times for 5km and 10km in the months ahead.
"I'll be doing the Ribble Valley 10km at the end of this month and hopefully I can do well there.
"My main focus at the moment, however, is to get as fit as I can be for the Scottish cross country championships at Falkirk in February."
Metro Aberdeen did well to pick up team bronze medals in the women's race at Balgownie despite being without their two Scottish international runners.
Fiona Brian was on the sidelines as she isn't back to full fitness after missing October's Frankfurt marathon because of injury and Kayleigh Jarrett was a late call-off because of illness.
The rest of the squad stepped up to the mark, however, with Claire Bruce (sixth), Ginie Barrand (eighth), Jennifer Elvin (ninth) and Kirsty Mitchell (31st).
Bruce said: "I was pleased with my run as I was hoping to be in the top 10.
"I felt I ran steadily throughout and I'm very happy to finish sixth.
"Ginie and Jen weren't far behind and we pushed each other on throughout the race."
Elvin showed tremendous commitment to the cause by flying back to the north-east from her base in Paris to play a key part in the Metro medal success.
In addition, she barely had time to recover from setting a personal best marathon time in San Sebastian a fortnight earlier.
She said: "It was hard work and I tired towards the end but it's great to get a medal."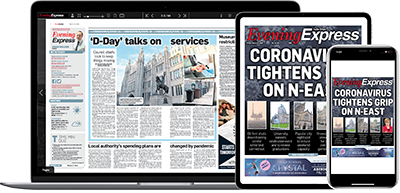 Help support quality local journalism … become a digital subscriber to the Evening Express
For as little as £5.99 a month you can access all of our content, including Premium articles.
Subscribe