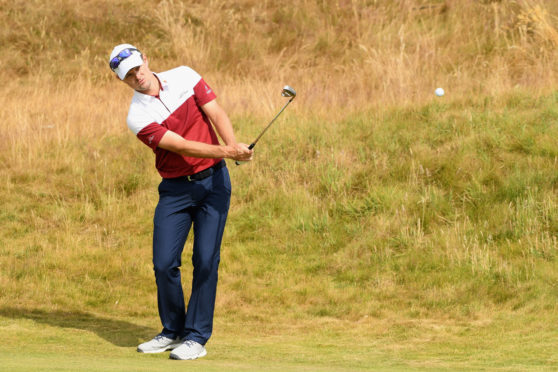 Justin Rose had a message for Sam Locke before the Stonehaven amateur's maiden Major: believe in the "Cinderella story".
Rose was speaking at Carnoustie ahead of this week's 147th Open Championship, the tournament where he himself burst on to the scene as an amateur.
The Englishman was 17 when he holed from the rough to finish tied for fourth at Royal Birkdale in his first major in 1998 and has gone on to be one of golf's biggest stars.
Rose is the third-ranked player in the world, and won the US Open in 2013, as well as a gold medal at the Rio Olympics in 2016.
Of how Scottish Amateur champion Locke should use this week, Rose said: "It's eye-opening just being here.
"And it's such a thrill, I suppose. I haven't seen him around, I haven't met him yet. But I'd say, play as many practice rounds with terrific players as you can.
"Guys you can probably learn from and see how they go about their business.
"Just ask as many questions as possible, that'll be a great opportunity to get some insight.
"On the golf course, I'm sure he's obviously a very good player, to be here.
"Believe in yourself and, if there's an opportunity to get on the leaderboard, it'll be a great experience.
"Go hoping for the Cinderella story. It's possible, we've always seen an amateur do well at some points during the week.
"Hopefully it can be Sam."
Locke, 19, who is mentored by and works for 1999 Open champion Paul Lawrie, made it into this week's field through final qualifying, as he attempts to carve out a career for himself in golf.
He might be two years older than Rose was when he won the silver medal for leading amateur at Birkdale, but he's a year younger than 14-time major champion Tiger Woods when he won the medal in 1996.
Woods made his major debut the year before at the 1995 Masters.
Locke said: "I didn't know that about Tiger, to be honest. But, again, you go into an event to play the best you can.
"At the same time, it's nice to know a player like that played his first major at the same age as me.
"Hopefully if I just keep working hard, playing the best I can, and keep on improving, you never know where it could get you."
Locke will play tomorrow and Friday with American Brandt Snedeker and Australian Cameron Davis, and how he performs will decide whether or not he turns pro.
He said: "It depends how I do. I've played in a couple of pro events before but nothing of this magnitude.
"We'll see. It's obviously going to be a really enjoyable week, but it depends how I play – that'll make my decision."
For the moment, the young north-east hope is just preparing as best he can for what many consider the toughest test in Links golf.
Lawrie is at the Open as mentor, but also fulfilling sponsorship commitments and media work, sharing the expertise which saw him bring the Claret Jug back to Aberdeen.
Locke said: "Obviously to have any major champion helping you is great.
"It's a bonus he's won the Open at the course it's being played. I don't know how it played in 1999 compared to how it's going to play this year.
"It's the same lay-out, but to have him helping will be great."
He added: "You prepare for any weather. With links golf more than inland golf, the weather can change quicker.
"But you've got to prepare for whatever mother nature brings, so you just deal with it and go there ready.
"If it stays nice, it's better to play in but, at the end of the day, we're all still playing on the same day.
"I'm just trying to prepare as I would for another event.
"Yes I'm excited, but I'm there to try to play the best I can. So I'm preparing in the normal way and we'll see what we can do.
"Obviously, the best players in the world are in the tournament.
"If I play really well, I could be paired with other guys who are playing well at the same time (for the weekend).
"Whether that's any of the top-ranked players in the world, you don't know, but all these guys are playing in a major championship and they're all really, really good.
"I'm not too bothered who I get. I'm just going to be focused on my game."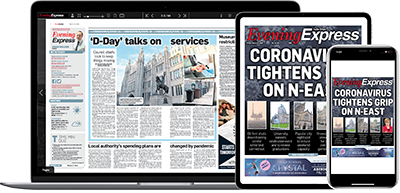 Help support quality local journalism … become a digital subscriber to the Evening Express
For as little as £5.99 a month you can access all of our content, including Premium articles.
Subscribe