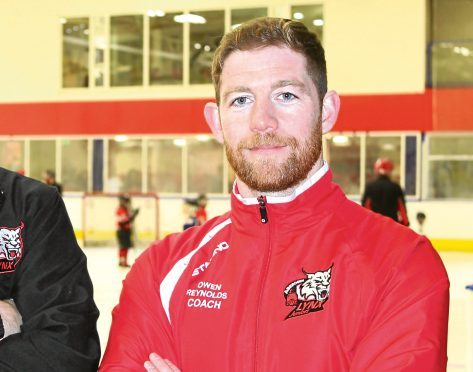 Head coach Owen Reynolds is taking nothing for granted ahead of Aberdeen Lynx's league clash with Dundee Tigers tonight.
The Lynx made it two Scottish National League (SNL) wins from two matches last weekend, demolishing Kilmarnock Thunder 15-1 at the Galleon.
Reynolds' team were lethal, Christian Johnson and Jack Flynn scoring three times each, while Mikulas Novotny and Jack Durkacz bagged doubles.
Five more of the Granite City side's players found the net.
Now comes the visit of the Tigers – a team the Lynx beat home and away in the early-season Eastern Conference.
Reynolds said: "After a couple of wins against Dundee Tigers this season already, we'll be going into the game as favourites but we'd be foolish to think it'll be a walk in the park.
"The Tigers will be keen to prove a point after our last game and, despite their recent results, they've still got some dangerous players, such as Callum Turnbull, as well as adding a great young goalie in Dale Shearer to their ranks.
"We learned a lesson in complacency when we faced Kilmarnock Thunder in the Scottish Cup and only just scraped a win after underestimating our opponents. When we faced them again in the league last weekend, we were far more ruthless.
"We'll be taking that attitude into this weekend's fixture.
"We want to get back into the habit of focusing on our game regardless of who we are playing and that's what we saw last week in Kilmarnock.
"I was incredibly impressed at how well we moved the puck in a rink that traditionally doesn't allow much time or space and, again, it was great to see so many different names on the scoresheet. Hopefully we'll take our current good form into this weekend and keep building on it from there."
In an otherwise poor Eastern Conference campaign, the Lynx put 22 goals past the Tigers over their two meetings.
The first, at the Linx Ice Arena, ended 9-2, while the match at Dundee Ice Arena finished 15-0 to the north-east visitors.
Dundee Tigers are only being kept off the foot of the SNL table by the Thunder because of goal difference, with the Tigers losing all four of their league matches so far.
In contrast, Reynolds' Lynx sit third after only two matches.
Leaders Dundee Comets have played five, losing one, while second-placed Paisley Pirates have a 2-1-1 record from four games.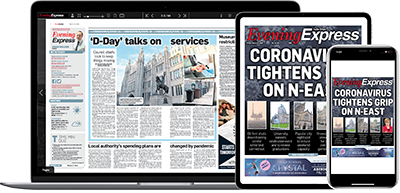 Help support quality local journalism … become a digital subscriber to the Evening Express
For as little as £5.99 a month you can access all of our content, including Premium articles.
Subscribe