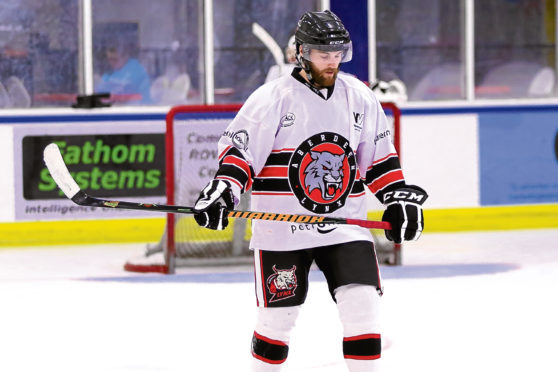 Aberdeen Lynx coach Owen Reynolds couldn't be more proud of his players' performance, despite their 3-1 loss to Kirkcaldy Kestrels.
Reynold's hopes of taking a strong team with him to Fife were dashed due to a couple of late injuries to key players –including Jordan Leyden.
But a strong performance, which gave the Lynx a chance of taking home a point right until the end, meant the coach was impressed with his team's efforts.
Reynolds said: "We were hopeful of taking a decent squad to Kirkcaldy, knowing all too well how good they are.
"However, we were hampered by a spate of late injury call-offs, including Jordan Leyden, who hasn't fully recovered from his calf strain, and Andy Murphy, who, despite suffering from a hamstring tear, still joined us and played as much as he could.
"Along with suspensions it saw us travelling with a thin bench yet again.
"After hearing about the Kestrels clash with Dundee Comets a week earlier it was essential that we played smart in a bid to both conserve energy and control the pace of the game.
"All credit to the boys, they executed the plan perfectly, which allowed us to stay in the game despite the odds being stacked heavily against us.
"Going into the third period tied at 1-1 meant we knew we still had a chance and, even when we went 2-1 down, we never gave up.
"We thought we had tied the game 2-2 as the third period counted down, but unfortunately Elliot Willets' goal was disallowed and a retrospective penalty called for an infraction a couple of minutes earlier.
"It obviously had a huge psychological effect on us – one minute we're thinking we've just equalised with all the momentum, the next we have to play a five-on-four penalty kill for five minutes, a goal down and with time running out.
"We had to roll the dice a bit in the end and it almost paid off a couple of times, but, despite the loss, I couldn't have been more proud of how we played and the effort the lads put in."
A close first and second period saw both sides level at 1-1 after 40 minutes with Lynx forward Iain Malcolm cancelling out the Kestrels' earlier goal courtesy of Allan Anderson
But six minutes into the final period Scott Jamieson put the Kestrels back ahead, before grabbing a second to give his side the two points.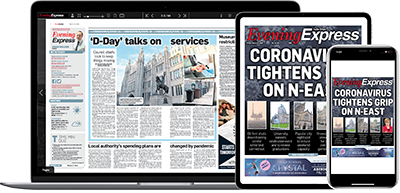 Help support quality local journalism … become a digital subscriber to the Evening Express
For as little as £5.99 a month you can access all of our content, including Premium articles.
Subscribe