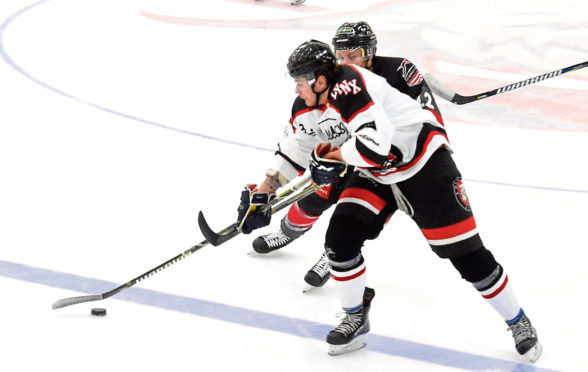 Aberdeen Lynx head coach Owen Reynolds doesn't think "motivation will be too much of an issue" in his team's upcoming double header against Dundee Comets.
The Lynx followed up their final home league game – a brilliant 5-0 win over Kirkcaldy Kestrels – by going down 7-1 to the Comets in the City of Discovery to close up the regular campaign.
Aberdeen finished fifth in the Scottish National League (SNL) table as a result.
As the Comets finished fourth in the division, the sides will meet in the play-off quarter-finals with the hope of reaching the final four weekend, again at Dundee Ice Arena, on March 30 and 31.
Reynolds said: "Looking back to our final home league against Kirkcaldy Kestrels a couple of weeks ago, we were obviously keen to finish on a high in front of the big crowd. We could see the Kestrels were missing a few key players so we took full advantage and put in an impressive team performance to record a 5-0 win.
"However, against Dundee Comets on Saturday, it was us who were understrength with the likes of Jordan Leyden and Mark Laing, who both put up big numbers, and Christian Johnson – who is away with the Great Britain university team – all missing.
"Despite looking like we started well in the opening minutes, a poor first period proved too costly for us.
"We allowed them in behind us far too easily and a couple of strange bounces going past Craig Chalmers resulted in a 5-0 first period leaving us with a mountain to climb.
"We competed far better in the second and third periods with the scores 0-0 and 1-2 respectively, which is a credit to the team's attitude to not giving up, but I could tell it was hard for the boys to get motivated for a game that had very little meaning."
Reynolds and the Lynx also have the Scottish Cup semi-final weekend to look forward to –where they also play the Comets.
The home and away tie will take place on March 16 – in Aberdeen – and March 17 – in Dundee.
The coach is content with the underdog tag Saturday's loss has hung on his team.
He said: "Some might argue that it's given the Comets an advantage ahead of our play-off and Scottish Cup games against them, but from our point of view it's given us a fresh look at how they play and where they're most dangerous.
"We also marginally out-shot them so we know we'll have scoring opportunities, but tightening up defensively will be the priority.
"We now have a couple of weeks to prepare ourselves and with cup progression at stake, I doubt motivation will be too much of an issue.
"I don't think we'll mind carrying the underdog tag into these games as the Comets possess one of the most impressive and deepest squads in the league, but it's knock-out hockey now where anything can happen, so I'm sure we'll be up to the challenge."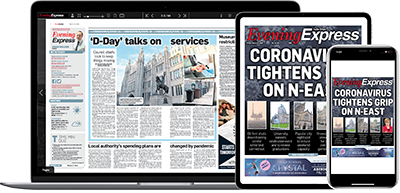 Help support quality local journalism … become a digital subscriber to the Evening Express
For as little as £5.99 a month you can access all of our content, including Premium articles.
Subscribe