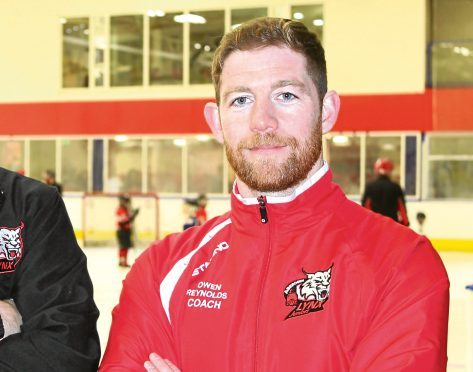 Aberdeen's top ice hockey side are preparing for a tough challenge as travel down south to face Edinburgh Capitals tomorrow.
The Lynx had a solid performance against the Moray Typhoons last weekend, out-skating and out-playing them in the 6-2 win.
This weekend the Lynx make the trip to take on one of the toughest sides in the league, the Edinburgh Capitals.
The Capitals tore apart Kilmarnock Thunder in their own back yard last weekend, firing 22 past them with no reply.
And after back-to-back defeats at the hands of Dundee Comets and Paisley Pirates, it was the bounce back they needed.
Coach Owen Reynolds said: "The trip to Edinburgh certainly won't be easy.
"They've got a talented group of players and the signing of Aaron and Caly Roberston from Kirkcaldy has only increased their attacking threat.
"A big win against Kilmarnock will have given them a much-needed boost after tough games against Dundee Comets and Paisley Pirates."
"Murrayfield has a big ice pad so there's a lot more space and the Caps always move the puck well at home.
"We'll have to be switched on right from the start if we're going to limit their scoring opportunities, but I'd imagine it'll be a fast paced, end-to-end match"
Elsewhere in the league on Saturday, Dundee Comets are clear favourites in the game against Kilmarnock Thunder, while Dundee Tigers head south to face Kilmarnock Storm in what should be a close match.
Coming through the game against the Comets in one-piece will be vital for Thunder, as they face Paisley Pirates the following day.
Moray Typhoons will be hoping injured net minder Craig Johnstone is back as they face a tough double-header, including a trip to face North Ayrshire Wild, before they host the Kirkcaldy Kestrels on Sunday.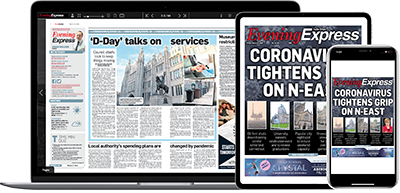 Help support quality local journalism … become a digital subscriber to the Evening Express
For as little as £5.99 a month you can access all of our content, including Premium articles.
Subscribe