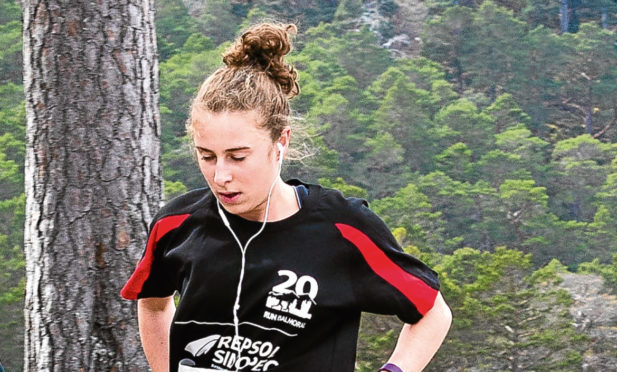 Kerry Prise has adopted a deliberately low-key build-up towards the defence of her title in the Repsol Sinopec Devil of Deeside Challenge at Balmoral this weekend.
The Aberdeen-based drilling engineer is one of 143 athletes to have signed up for the gruelling event, which is one of the highlights of the two-day Run Balmoral race programme that has attracted more than 5,600 runners of all ages.
Devil competitors must race in the ConocoPhillips 5k and the Stena Drilling Tartan 10k on Saturday before stepping up a gear to tackle the 27k Apollo duathlon followed by the Trac 15-mile trail race on Sunday.
Prise completed the challenge last April by posting a combined time of 4hr 37min 08 secs to finish 29mins ahead of her closest rival in the women's contest.
She will return to the royal estate this weekend hoping to repeat the feat but remains remarkably relaxed about the test that lies in wait.
Prise said: "I am really looking forward to it, although I hope my legs have recovered from doing last weekend's Clachnaben hill race.
"That was a very tough route and I am suffering as a result. But I should be fine and I am excited about going back to Balmoral.
"After last year's race I said I might follow a more structured training regime but that hasn't really happened.
"It's not the sort of person I am.
"Although I'm not following any plan, I've been out and about doing a lot of running, biking and walking, so I'm sure I'll manage."
Prise believes the order of the races is ideal, with the challenge becoming progressively harder as it unfolds.
She said: "It's good to do the shorter and faster races on the first day. The duathlon is a good way to start the second day before tackling the 15-mile trail race which is probably the toughest part.
"I'll be heading for the chip van after the duathlon to fuel up on carbs for the 15-mile run.
"The nutritionists might not approve, but it worked for me last year.
"The trail race is really testing, so because of all that's gone before, once you get going, it is fine.
"It's an amazing course, very special, and I loved it last year. I like the duathlon as well because it was the first race I did when I was there a couple of years ago.
"I've met a lot of people who are doing the Devil and they are really excited about taking part. I've told them not to worry about it and to enjoy the whole occasion.
"The two days are very different. Saturday is very busy with the children's races and the huge numbers taking part, so there's an amazing atmosphere.
"Sunday is far quieter but that's great as well as you can really relax and enjoy the spectacular scenery."
While Prise aims to defend the women's title, Fleet Feet triathlete Alan Semple aims to do likewise in the men's competition.
The Aberdeen athlete is using the contest as part of his preparations for an arguably tougher test in June when he tackles the Celtman at Torridon, one of Scotland's toughest triathlon races, featuring a two-mile loch swim, 125 miles of cycling and a mountainous 26-mile run.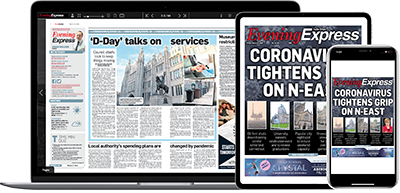 Help support quality local journalism … become a digital subscriber to the Evening Express
For as little as £5.99 a month you can access all of our content, including Premium articles.
Subscribe