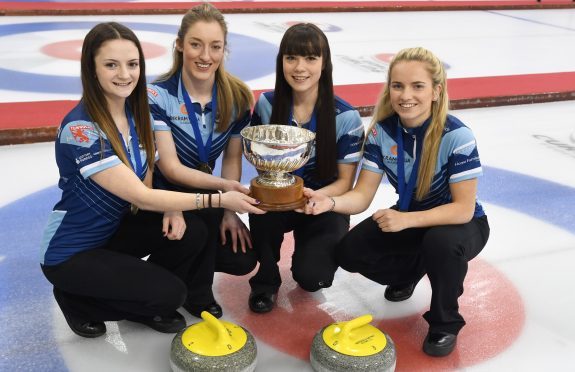 A Granite City curler who will represent Scotland on the world stage – on her own doorstep – "can't believe" what she's achieved.
Rebecca Morrison's team, Team Morrison, triumphed in the Scottish Junior Curling Championships at Curl Aberdeen over the weekend.
She and team-mates Amy MacDonald, Hailey Duff and Leeanne McKenzie defeated Amy Bryce's Border rink 5-3 in the final to take their first Scottish title.
Team Morrison will now return to their home venue in March for the World Junior Curling Championships.
Rebecca said: "I can't really believe it right now, we just won the Scottish championships!
"It feels a bit surreal, but we're really excited for March.
"We had a good game, a couple of mistakes here and there, but we capitalised when it mattered the most.
"It'll be our first time representing Scotland and we'll be working very hard for the next five weeks to do our best.
"We'll need lots of team training, lots of individual training.
"It would mean so much to have Curl Aberdeen packed out for the world championships.
"It would be so great to have so much home support. Home support makes you play better.
"It's not often you get to see a world championship in your home town or even country."
To qualify for their return to the Eday Walk venue, Team Morrison beat eight other junior women's teams, including Team Sophie Jackson – the current world silver medallists – in the semis.
The World Junior Curling Championships run from March 3 to 10 at Curl Aberdeen.