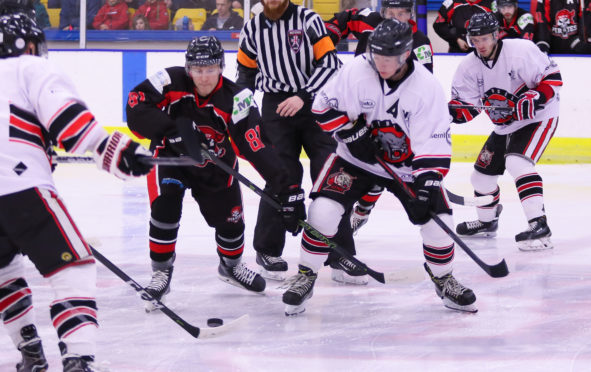 It was a disappointing weekend for Aberdeen Lynx as they suffered back-to-back defeats at the hands of Paisley Pirates and Edinburgh Capitals.
On Saturday, Paisley were able to overcome the Lynx's four-goal advantage from the first leg of the Scottish Cup semi-final, winning 7-1 on the night to go through to the final 9-7 on aggregate.
The Lynx knew they would be up against it taking on Paisley in their own backyard, regardless of the goal advantage.
And, despite their short bench, the Lynx were able to hold out well against an in-form Pirates side, conceding just two goals in the first half.
However, the lack of numbers meant fatigue set in for the Lynx – even with a large travelling support behind them – as Paisley capitalised on a 5-3 powerplay to make it 3-0 in the opening minutes of the third.
From there they were able to extend their lead, grabbing another four goals.
A consolation goal from Aaron Thomson wasn't enough to spur a revival.
Coach Owen Reynolds said: "It wasn't a great a weekend and pretty much summed up our fortunes this season.
"We knew Paisley would be going all out to get an early advantage and it was a fairly soft first goal to give away.
"It was a speculative shot and we were simply caught flat-footed after the long bus journey and Craig Chalmers was still a little cold in the net.
"After that we knew we'd be in for a rough ride but did our best to hold them off.
"Elliot Willets, Aaron Thomson and Iain Malcolm all had chances in the first period, which had they went in, could of have set us up for a different game.
"Another early goal in the second didn't deter us too much, but going into the third on a 5 on 3 penalty kill really hurt us.
"As soon as they got the third goal it gave them the jump to keep going and really knocked the wind out of us.
"After that it was a heavy onslaught we weren't able to contain.
"I'm proud of the lads as they kept digging in right until the very end, but all credit to Pirates who were organised enough to limit our scoring opportunities while still pressing forward."
And on Sunday, despite the early return of Ross McIntosh from his 15-game ban – which the club had successfully appealed earlier the same day – the Lynx lost their last league game of the season 3-4 to Edinburgh Capitals at the Links Ice Arena.
The return of McIntosh was welcomed both on and off the ice as he grabbed the Lynx's first goal and turned in a man- of-the-match performance.
Owen added: "Sunday was obviously a disappointment and although I expected more from the game, I'm not overly concerned about the result.
"We were all pretty dejected, so it was hard to pick ourselves up for a game that meant very little."
"I think the frustrations of the entire season finally got to us.
"We've now got time to lick our wounds and regroup in preparation for our play-off double header at the weekend."
– the injuries, the suspensions, the player availability issues – and we were all just a bit downhearted."
"It wasn't a bad game, just not played at the tempo we're capable of.
"We've now got a week to lick our wounds and regroup in preparation for our playoff double header at the weekend.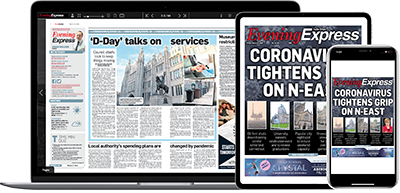 Help support quality local journalism … become a digital subscriber to the Evening Express
For as little as £5.99 a month you can access all of our content, including Premium articles.
Subscribe