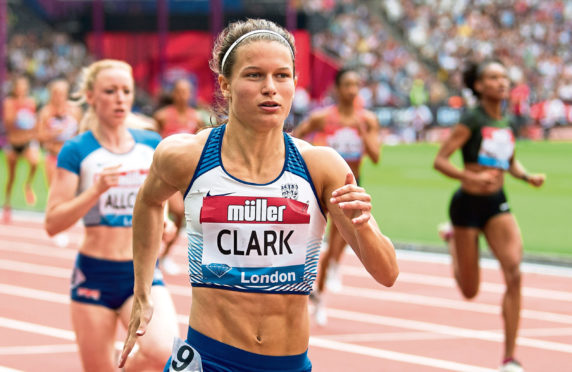 Aberdeen AAC's Great Britain international Zoey Clark is relieved that the Tokyo Olympic Games have finally been postponed and will now in all likelihood be held in 2021.
The 25-year-old sprinter, who has been a key member of the Great Britain 4x400m relay squad for the past three years, winning medals at world and European level, was a strong contender for a place on the team for Japan.
That dream has now been put on hold in the light of the Covid-19 pandemic that has disrupted all aspects of life across the globe.
The International Olympic Committee seemed determined the Games should go ahead as planned in July until pressure from a number of key sporting bodies and national governments forced a rethink.
Clark said: "It's a bit of a relief to finally get a decision.
"I think we all knew it was coming, but the fact that no announcement had been made put a lot of stress on athletes.
"We are having to be quite creative with our training at the moment because of the closure of tracks and gyms.
"It was difficult not knowing what the qualifying process was going to be as there are no competitions, and it would have been difficult to get into top shape.
"It's disappointing, as we have been building towards this for four years, but it's the right decision given the circumstances."
Although Clark's Olympic dream has been put on hold, she still aims to keep training over the summer.
She said: "I don't want this year to be a complete write-off, so I'll keep going, although it's impossible to know how the season might unfold.
"There might be some competitions later on, or nothing might happen at all – we'll just have to see what happens.
Scotland women's football captain Rachel Corsie explains the coronavirus situation in the United States, where she is based, on our Northern Goal podcast:
"We have to presume something will happen so we can stay motivated.
"I need to know that I'm training for something otherwise it would be difficult to do some of the sessions.
"However, I'll change the training I was planning to do.
"Normally, at this stage, I'd be doing high-quality speed sessions, but I don't need to be so sharp at this point anymore, as there are no races coming along.
"So it will be more like pre-season work again with more emphasis on endurance."
Clark will now take a long-term view and begin to focus on 2021.
She said: "Next year is going to be crazy. The world indoor championships were due to be held in China this year, but were put back to 2021.
"There are also European indoors scheduled for 2021 and world outdoor championships as well as the Olympics now.
"I'm not sure how all that will work out."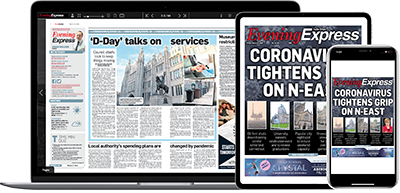 Help support quality local journalism … become a digital subscriber to the Evening Express
For as little as £5.99 a month you can access all of our content, including Premium articles.
Subscribe