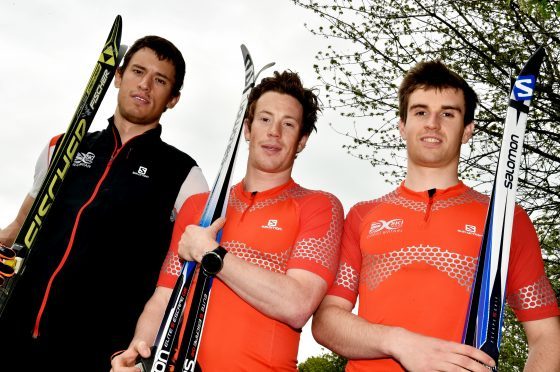 Four North-east skiers have been named in Great Britain's team for the Winter Olympics next month.
In cross-country skiing, Oyne's Andrew Musgrave, Huntly's Andrew Young and Callum Smith from Inverurie have all been selected.
All three are products of the Huntly Nordic Ski Club.
Alpine skier Alex Tilley from Torphins has also been chosen for the games from February 9-25.
Musgrave is taking part in his third Winter Olympics and is one of Britain's brightest medal hopes. Last year at the World Championships he finished fourth in the 50km freestyle and has also been on the World Cup podium this year.
The 27-year-old believes he is in contention to win a medal.
Musgrave said: "It's definitely different approaching these Olympics compared to the last couple of times.
"Vancouver was a learning experience – I was never realistically going to be fighting for a medal.
"Four years later, at Sochi, on a really good day, then maybe a top 10.
"It's a different set-up now and everyone on the team is faster than they were four years ago.
"We have new coaches, we're a lot more professional.
"I've been on the (World Cup) podium already this year at the Tour de Ski.
"I'm healthy now, training is good, so now it should be a realistic goal to be right up there in PyeongChang."
This will also be the third games for Young.
He struggled with illness at the start of the season, but is now back to his best form.
In his last three events he has returned with finishes inside the top 15.
Smith is competing in his second Winter Olympics after competing in the sprint, 15km and skiathlon events in Sochi four years ago.
Tilley will compete in the ladies' giant slalom and slalom.
This season has been the best of the 24-year-old's career to date on the World Cup circuit. She produced a career-best finish of 13th in Courchevel.
Alongside Dave Ryding, Charlie Guest and Laurie Taylor, Tilley will compete in the Alpine Team event which is making its debut at the Winter Olympics.
Team GB, PyeongChang 2018: Alpine Ski-ing: Charlie Guest, 24, from Perth; Dave Ryding, 31, from Lancashire; Laurie Taylor, 22, from Hampshire; Alex Tilley, 24, from Torphins.
Cross-Country Ski-ing: Andrew Musgrave, 27, from Oyne; Callum Smith, 25, from Inverurie; Annika Taylor, 24, from Truckee, US; Andrew Young, 25, from Huntly.
Freestyle Ski-ing: Izzy Atkin, 19, from Boston, US; Murray Buchan, 26, from Edinburgh; Rowan Cheshire, 22, from Stoke; Alexander Glavatsky-Yeadon, 23, from Hong Kong; Tyler Harding, 21, from Halifax; Emily Sarsfield, 34, from Durham; Peter Speight, 25, from Sheffield;
Katie Summerhayes, 22, from Sheffield; Molly Summerhayes, 20, from Sheffield; Lloyd Wallace, 22, from Bath; James Woods, 26, from Sheffield.
Snowboarding: Rowan Coultas, 20, from Bedford; Aimee Fuller, 26, from Belfast; Zoe Gillings-Brier, 32, from Isle of Man; Billy Morgan, 28, from Southampton; Jamie Nicholls, 24, from Bradford; Katie Ormerod, 20, from Brighouse.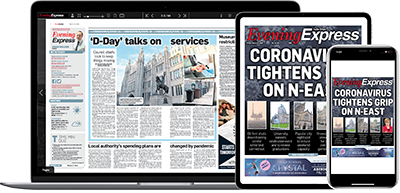 Help support quality local journalism … become a digital subscriber to the Evening Express
For as little as £5.99 a month you can access all of our content, including Premium articles.
Subscribe