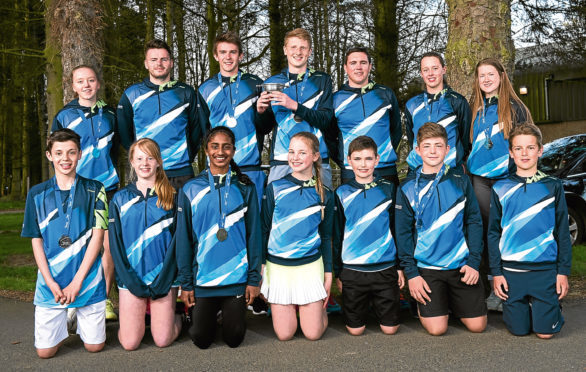 The North-east of Scotland Junior District team have been awarded the Tennis Scotland Team of the Year prize.
The squad, who were also been named team of the year at Aberdeen's Sports Awards in 2017, won the Kilgraston tournament for the first time in two decades.
On April 2017, the Grampian side triumphed in the overall group witJunih 23 points, two more than the East of Scotland and Tayside.
Team captain Matt Kerswell said: "Winning both local and national awards highlights the achievement of our North-east juniors competing against the rest of Scotland and coming out on top.
"This was due to an excellent team atmosphere throughout the year when training, which carried through into the championships."
The Under-18 team won their tournament, beating the East of Scotland in the final.
Crucial to the overall success were the displays by the U15 team, who earned second place behind the East, and the U12s, first in the runners-up group.
Kerswell added: "These awards are a massive achievement and a great inspiration for the younger players coming through, and we have some very promising players.
"The result is a product of a very good system and team culture within the training squads, which was brought to the event.
"Historically, the traditional strong counties of the East and West of Scotland are favourites and normally come away with the win, but we knew if our team performed and worked together an upset could be possible."
Another tennis award was presented to Gill Milne – the Aberdonian white badge-qualified referee has been named Tennis Scotland's Official of the Year for 2017.
As one of the country's most experienced umpires, Milne also officiates at LTA events including ITF and Tennis Europe tournaments.
She said: "I have been very involved with Scottish tennis in various capacities over many years and I am happy to officiate in Scotland whenever possible.
"I am delighted to have been chosen as Official of the Year."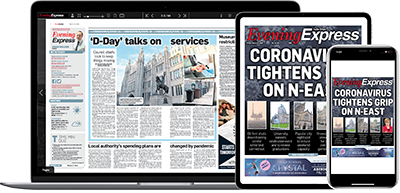 Help support quality local journalism … become a digital subscriber to the Evening Express
For as little as £5.99 a month you can access all of our content, including Premium articles.
Subscribe