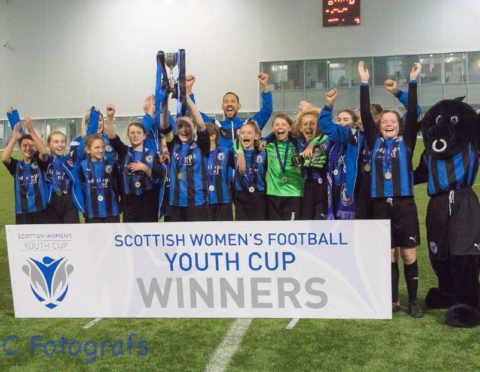 A youth football team ended the season on a high after taking home their first Scottish Cup for the club in 12 years.
Donside Juvenile Girls Football Club Under-13s rounded off an impressive campaign with a 4-3 win over Musselburgh.
Neil Daniel, the Alford-based team's head coach, said the squad went into the final aiming to match their semi win against Kilmarnock.
He said: "I'm still letting it sink in.
"The last team in the north region to win was our U15s squad over a decade ago, which makes it even more astonishing.
"We were against the most technically-gifted team in the final and I think if it wasn't for the supporters being so vocal, the girls wouldn't have had that added boost throughout the game.
"(Scotland's Aberdonian captain) Rachel Corsie took time out of her busy schedule to visit the girls ahead of the final.
"She wished everyone luck and told us to go get the trophy, and I think it settled the girls and turned their nerves into a positive energy."
Despite Musselburgh taking the lead at 17 seconds, Donside quickly equalised.
The coach added: "It was after Musselburgh's first goal where I think the team switched on and realised they had a match to play.
"From then on, they were more determined than ever.
"The teams delivered a great match collectively.
"Our whole defence were brilliant against a very good Musselburgh strikeforce and both keepers had important saves to make.
"And we also had a last ditch goal-line clearance in the second half when the game was in the balance, from Darcie Miller.
"Everyone was tense, but surprisingly it was the only match where I felt relaxed because the girls had already achieved so much by qualifying for the final."
The 60-minute game was played at Oriam, Heriot-Watt University, in Edinburgh – where Scotland's national football and rugby sides train. Becky Bremner and Demi Taylor both scored two goals each.
An avid lover of the sport since primary one, vice-captain Demi admitted she did not think they would end the season with a cup.
The 13-year-old added: "I'm feeling brilliant. It's such a big achievement considering one of our teams hasn't won the cup in such a long time.
"We're all still in shock because in the beginning a lot of us never thought we would go all the way, and we knew the final would be difficult because both teams were quite evenly matched."
Captain Becky said: "Winning means so much to all of us and I'm feeling really excited.
"We were extremely lucky to have the coaches we had, who spent their spare time helping the team and always believing in us."
The team are looking forward to a Pittodrie visit next month. They have been invited to parade their trophy during half-time at Aberdeen v Livingston on Tuesday December 11.
The club are now aiming to recruit players for an U15s squad ahead of pre-season in January. For more information visit the Donside Juvenile FC facebook page.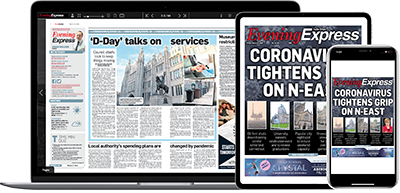 Help support quality local journalism … become a digital subscriber to the Evening Express
For as little as £5.99 a month you can access all of our content, including Premium articles.
Subscribe