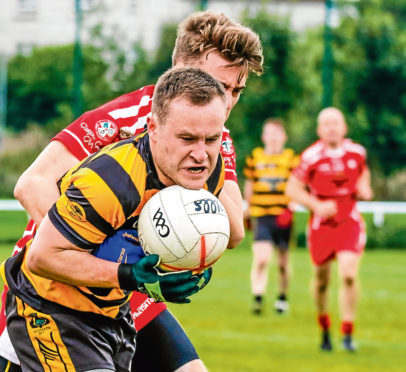 Imagine a mix of basketball, rugby and football. Then pour on the traditions of the Celtic culture and you will begin to get a flavour of Gaelic Football.
One of Ireland's most popular sports has been played since the 17th century and quickly spread into the rest of the world.
The game, alongside other Gaelic Athletic Association (GAA) disciplines, like hurling and camogie, is played in more than 30 different nations.
And in the north-east the tradition is being kept alive by Aberdeen team Dalriada GFC, made up of players from the Granite City, Dundee and surrounds.
Dalriada was the name of the fifth century kingdom which included Ulster and Argyll.
Under this flag, the team play at Sheddocksley Sports Centre, competing in the Scottish Men's League and Championship organised by Scotland GAA.
The club welcome support and every little bit of help, and all funds raised go towards team kit, equipment and facility hire for both male and female teams.
Club spokesman Pat Sweeney said: "We would like to involve as many people as possible.
"This sport allows you to try something different, make new friends and keep fit with a mix of different disciplines."
Many of Dalriada's players are also competing in Gaelic Football core sports such as football and rugby.
Female team member Eileen McCann said: "Having played camogie back home, I was delighted to find out that Aberdeen had a Gaelic football team.
"I also play football for Westdyke, and while there are many similarities, I find the biggest difference is the fitness level needed – especially for midfield.
"One of the biggest successes for the club over the last few years was the inclusion of a number of our players in the Scottish team."
The championship games will start in August and are considered most important as in Ireland the knock-out competition draws the interest of thousands with more than 80,000 fans attending Croke Park in Dublin for the title match.
Last year Dalriada's men reached the Scottish Junior Championship final where they lost to Glasgow Gaels.
men's player and manager Niall Horkan said: "We hope to be competitive both in the league and championship and go one step further this year to bring some silverware back to the North-east."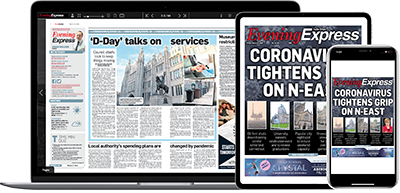 Help support quality local journalism … become a digital subscriber to the Evening Express
For as little as £5.99 a month you can access all of our content, including Premium articles.
Subscribe