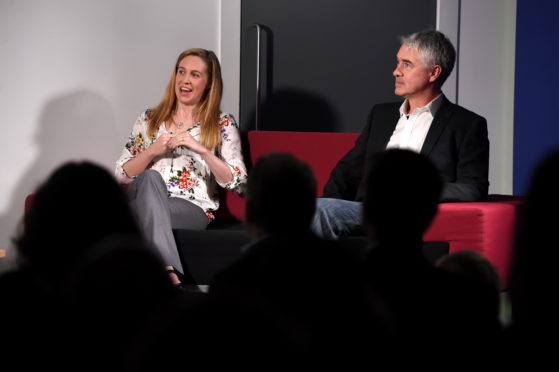 North-east swimming hero Hannah Miley is using a period of injury recovery to inspire the next generation.
Inverurie's Miley, 29, is Scotland's most successful female swimmer with golds at world, Commonwealth and European championships.
However, the triple Olympian is three months into a potential 12-month spell out of elite competition after ankle ligament surgery.
Not content to rest on her laurels, the 400-metre individual medley specialist is continuing to train in and out of the pool, and last night lifted the lid on her success along with coach and dad Patrick in a talk at Aberdeen Sports Village Aquatics Centre.
Miley said: "The journey for my dad and I – swimming has been our whole career and the journey has been exciting. It's a great opportunity for us to reflect on what we've achieved and share with the public, for those who want to know.
"We started in a four-lane, 25-metre pool in Inverurie."
She added: "There was a phrase I heard: 'every young athlete doesn't start off as an elite athlete'. You develop through experience, skill and confidence.
"I'm not the tallest and biggest athlete – for me it's not about the size. It's about working with what you've got."
"I want to inspire the next generation, whether that's in swimming, in other sports or in business. I feel there's something in both our stories that is worthwhile."
ASV is preparing to host the LEN European Junior Swimming Championships in 2020 (July 6-12). For more information, visit http://www2.len.eu/?cat=54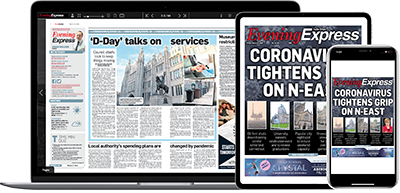 Help support quality local journalism … become a digital subscriber to the Evening Express
For as little as £5.99 a month you can access all of our content, including Premium articles.
Subscribe