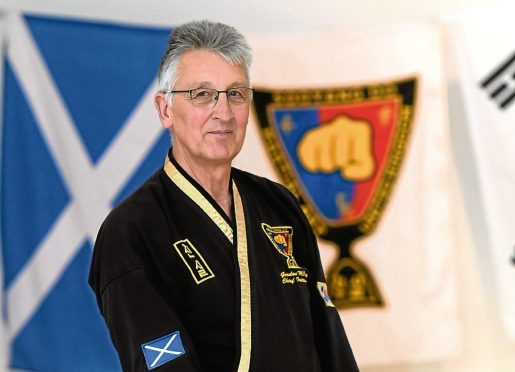 One man's dedication to his sport during a battle with cancer has led to him being recognised.
Sooyang Do instructor Gordon McIver has been nominated for the Inspiration prize of Aberdeen's Sports Awards 2017.
Eighteen months ago he was diagnosed with prostate cancer, and is still being treated for the illness.
However, during that time the martial arts instructor has never missed a session of Sooyang Do.
He has been participating in the sport since it was founded in May 2003 after previously competing in another martial art.
McIver explained that even during his treatment he didn't contemplate missing a session, and revealed that his sport has given him an escape from cancer.
He said: "I was diagnosed with prostate cancer a year and a half ago.
"I'm still being treated but that is set to end this year and then I'll be down to checks every six months for three years.
"I suppose Sooyang Do has been an escape because it's given me something else to concentrate on all the time.
"I don't know what people said about me in their nominations but I have a very 'laid back and just get on with it' kind of attitude.
"I try to not let things get me down and just carry on and hopefully things work out all right."
The 66-year-old, who has been receiving radiotherapy, insisted he has never let the disease get him down.
He added: "I've never felt sorry for myself.
"And to be fair when I was diagnosed the doctor told me it was one of the most treatable forms of cancer.
"My attitude was just to get on with life and we'll take it as it comes.
"It put me down when I was first diagnosed but as I went on with the treatment, the radiotherapy, you just get on with it. There's nothing else you can do – you just get on with it and hope it all clears up."
McIver was nominated multiple times for the awards.
In all of the nominations he was called an "inspiration" to the people around him.
McIver, pictured, has also helped other people at the Aberdeen Sooyang Do club deal with cancer diagnosis.
Commenting on his nomination and being called an "inspiration", he said: "I'm really surprised to have been nominated. It's fantastic, wonderful for me.
"I'm very humbled that people think that about me.
"I'm very honoured to be nominated and very humbled to be called an inspiration when personally I wouldn't have said I was.
"My attitude has always been get on with life.
"If things don't work out for you you've got good days and bad days but you carry on and that's it."
To nominate someone in one of the 18 categories for Aberdeen's Sports Awards go to http:// www.sportaberdeen.co.uk/events/aberdeens sportsawards/aberdeens- sports-awards-categories/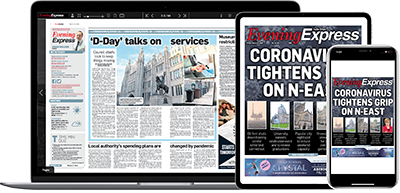 Help support quality local journalism … become a digital subscriber to the Evening Express
For as little as £5.99 a month you can access all of our content, including Premium articles.
Subscribe