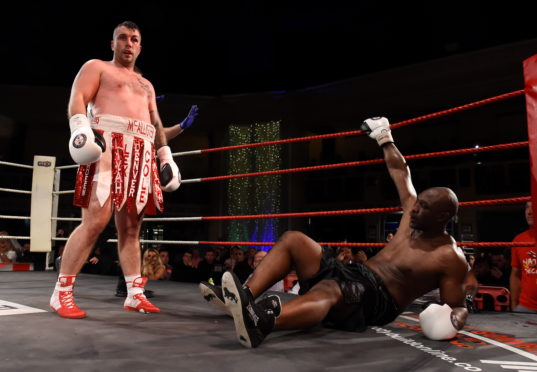 Aberdeen Assassin Lee McAllister is in talks for a potential world title shot at middleweight in June – but will have to shed five stone.
The 36-year-old former two-weight Commonwealth champion is set to top the bill at Livingston FC's Tony Macaroni Arena on Saturday June 15.
McAllister will return to the ring for the first time since defeating Danny Williams at heavyweight in June last year.
Having stepped up five weights to face the former British and Commonwealth heavyweight champion, McAllister is hoping to get back to middleweight or super-welterweight for his ring return.
It is understood McAllister is in talks with two different boxing governing bodies as he closes in on a world title shot.
He said: "I am in talks regarding that fight in June. It has always been a dream of mine to be a multi-weight world champion.
"My original plan was to step through the weights and try to win world titles at different weights on the way up.
"I jumped them all to go up to heavyweight to face Williams last year and now have to go back down.
"Before facing Williams I had won world titles at lightweight, light-welter and welterweight.
"I haven't won one at super-welter and would like to get one in the bag, or at least fight for one."
Williams famously defeated former undisputed world heavyweight champion Mike Tyson in 2004.
However, Williams, who unsuccessfully fought for the heavyweight world title against Vitali Klitschko in 2004, lost to McAllister in a 10th-round stoppage.
Having been on the canvas three times his corner threw in the towel.
Stepping up multiple weights, and subsequent injuries, took a tougher toll on McAllister than he expected and his weight ballooned to 16 stone.
Now he has to cut down to 11 stone for super welterweight or 11 stone six for middleweight.
McAllister said: "I have a lot to come down after raising up to 102kg after the last fight.
"I ballooned up quite a bit due to injuries. When you blow up the older you get the harder it becomes to get weight off.
"You have to get back to a staple diet to get back to the position I want to be."
McAllister will be the main draw on an evening that is billed as "Fighting the Stigma, Punching for Mental Health".
He accepts that simply dropping the stones to make weight is not enough. McAllister also has to ensure that he is strong and fit when entering the ring at either super-welter or middleweight.
"He said: "The weight was a massive issue for the Williams fight. I built myself up and used training methods that I normally wouldn't do. I was solid at the weight, 14 stone seven.
"I bulked on four stone of muscle but by the time I was out with injuries I ended up blowing up to 102 kilos which is more than 16 stone.
"So I have to slowly get myself down to 11 stone. I am looking to take off five stone.
"I not only have to make sure I get the weight off in time but also that I am not tired at that weight."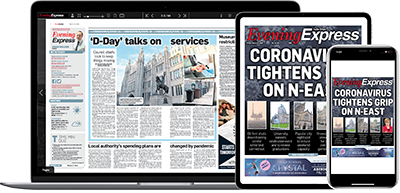 Help support quality local journalism … become a digital subscriber to the Evening Express
For as little as £5.99 a month you can access all of our content, including Premium articles.
Subscribe