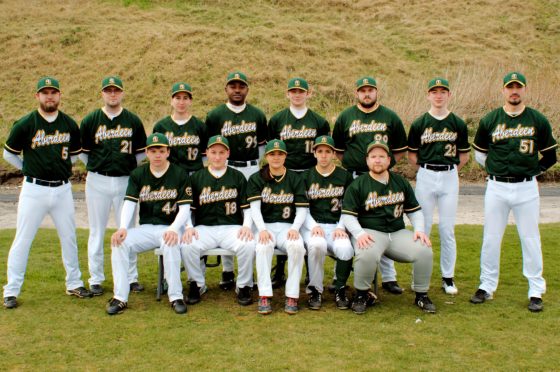 An Aberdeen baseball player has become the first female pitcher to start a Scottish National League game.
Marina DeAngelis, 25, who is originally from Canada, played for brand new team Aberdeen Express in their 20-10 victory over Edinburgh Giants at the weekend.
A pitcher, Marina played NCAA Division Two softball for Simon Fraser University in her homeland, as well as featuring for the British Columbia women's baseball side.
She is in the Granite City as a physiotherapy masters student at Robert Gordon University.
She admits when she set off for Scotland, she was fully anticipating a two-year hiatus from her sport.
Marina said: "The school has an awesome reputation and the people here are great.
"I'd been to Scotland before and looked at schools in Glasgow and Edinburgh as well.
"I hadn't been to Aberdeen prior (to moving here).
"I've been so happy that I can play baseball over here, because I honestly didn't think that there was baseball in Scotland.
"Then I found Aberdeen Baseball Club."
The student thinks there are differences in the Scottish game to across the Atlantic.
Marina said: "There's a different range of skill levels to be sure, but it's a developing sport."
Of Marina's 138 pitches against the Giants, which was only the Express' second match after being formed ahead of this season, 85 were for strikes.
She recorded seven strike-outs and also scored four runs during the fixture, which took place at George W Chalmers Field, next to the Linx Ice Arena.
The recruitment of the Canadian is a coup for the Express.
Her past achievements in baseball also saw her on the team who won the women's open at the 2016 Baseball Canada Championships, as well as coaching young girls making early steps in the game.
And the steps she has made towards increasing female participation in the sport at home and here aren't lost on her.
Marina said: "I'm a big believer in women playing baseball.
"Back home I started – along with a few team-mates – an instructional league for girls.
"Just to get them feeling more comfortable in sport, so they know it's not just softball, there are other options.
"I'm excited I can get more women and girls involved and grow the sport a bit.
"I'd totally love to see more women playing in the league here.
"I'm doing some coaching with the youth team and we've got one girl in the programme – so it is growing!
"If we can get more girls playing from a younger age it will be much more beneficial, as it's not always easy to pick it up as an adult.
"When you haven't played the sport it takes a while and can be tough, especially if you're the only girl on a team and you don't feel like your skills are up to par.
"It takes a lot of mental strength being a woman playing baseball, but if there are more of us it's not so daunting."
Aberdeen Express play at the highest level of organised baseball in Scotland.
They are the city's second team, after the Granite City Oilers, and also compete against the Edinburgh Diamond Devils, Edinburgh Cannons, Glasgow Comets and Glasgow Galaxy.
Paul Arant, co-manager of Aberdeen Express – and interim president of Aberdeen Baseball Club, which also includes the Oilers – said: "Needless to say, we are very proud of her and her winning effort.
"We feel it is important to spread the word about this historic game."
He added: "We are excited about this historic first and what it means for the growth of the sport here in Scotland."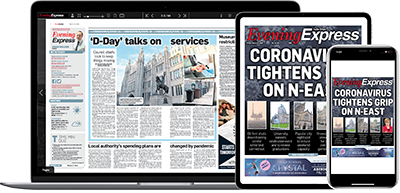 Help support quality local journalism … become a digital subscriber to the Evening Express
For as little as £5.99 a month you can access all of our content, including Premium articles.
Subscribe