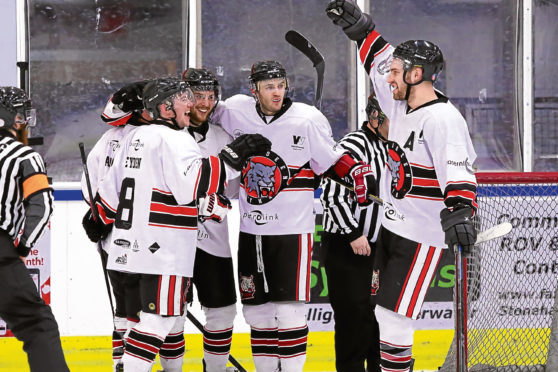 There will be no complacency in the Aberdeen Lynx dressing-room ahead of their Scottish Cup semi-final second leg clash with Paisley Pirates tomorrow.
The Lynx will make the trip to Braehead with a four-goal cushion.
But coach Owen Reynolds is expecting the Pirates to throw everything at his side.
He said: "We're aware that due to a variety of reasons our away form hasn't been great this season. So we knew a win in the first leg was essential.
"We certainly won't be going into the second leg complacent, thinking four goals are enough to see us through.
"Braehead is always a tough place to go and Paisley aren't the sort of team to just roll over without a fight.
"I'm fully expecting the Pirates to throw everything at us.
"We'll need to be focused and disciplined for the full 60 minutes – goals can come thick and fast in ice hockey, so the slightest lapse can be costly.
"Paisley will still have the belief they can turn things around and we need to be ready for that.
"I'm sure (Pirates coach) Ian Turley will want to see his men get an early goal to put some pressure on us.
"So we'll need to be both resilient and patient and not get too blinkered by what's at stake."
The Lynx have a rare double header this weekend, hosting the Edinburgh Capitals in their final league game of the season on Sunday.
Despite wanting to maintain their strong run with a win against the Capitals, Lynx coach Reynolds has his focus on the cup. He said: "In regards to Sunday, I'm not overly concerned.
"With their Elite team also playing on Sunday I'm not entirely sure we'll even see a dress rehearsal for our play-off match-up.
"Obviously we'll be keen to get the win, continue our good home form and finish a disappointing league campaign on a positive – but it's a game I'll just be taking as it comes with Saturday very much the priority."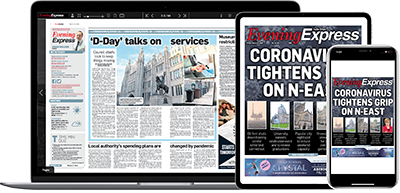 Help support quality local journalism … become a digital subscriber to the Evening Express
For as little as £5.99 a month you can access all of our content, including Premium articles.
Subscribe