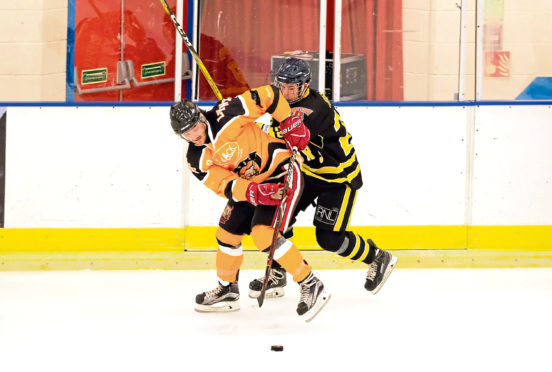 Aberdeen Lynx forward Mark Laing is especially excited for tonight's match against Dundee Comets –as it's his first as club captain.
Laing will lead the Granite City side out for their third Scottish National League East Conference fixture as they continue their pursuit of the Stuart Robertson Cup at Dundee Ice Arena.
With a win over the Comets' city-mates the Tigers and a loss to Kirkcaldy Kestrels so far in the competition, which serves as a warm-up for the SNL proper starting in November, Laing is prepared to cause an upset.
He said: "This game is a big one for the Lynx and for myself as it will be my first game leading the team out as club captain this year.
"The gaffer has given me the captaincy and I'm looking to help guide the team into taking some silverware back to the city this year.
"This also marks the first away trip of the Zseason and we're up against the treble-winning champions of last year.
"This is always a big fixture for us. It's an A90 derby.
"The Comets have a very strong squad but we also have a lot of experienced players and if we close their key players down early on, then I really think we have what it takes to cause a upset.
"We are right up for the challenge. It's always a close game, but I'm hopeful we can grab our first away victory of the year."
Laing thinks trips away on Tayside are easier as the Lynx's 1,000-plus-strong fanbase make the trip in big numbers.
He said: "It's always good to play in Dundee as the Lynx Supporters Club come out in numbers and help us from the start of the game to the end!"
The Lynx will have Laing, Mikulas Novotny, Iain Malcolm, Jonathan Hogan and Sean Dyer back for tonight's match, with head coach Owen Reynolds also hoping to include Jack Durkacz.
Durckacz has been wrapped in cotton wool, having suffered an ankle injury.
Tonight is the Comets' first game of the season after an extended pre-campaign schedule.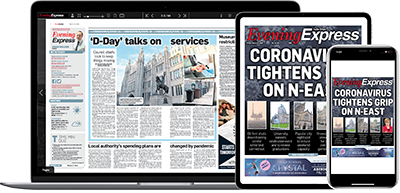 Help support quality local journalism … become a digital subscriber to the Evening Express
For as little as £5.99 a month you can access all of our content, including Premium articles.
Subscribe