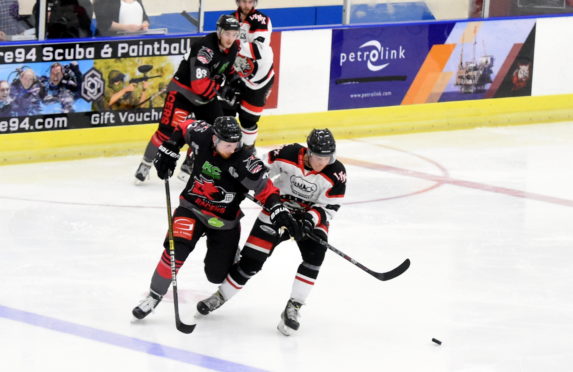 Aberdeen Lynx goal hero Andrew Murphy thinks his team made a statement by beating Dundee Comets in the first leg of their Scottish Cup semi-final.
The Granite City outfit won 7-5 at the Linx Ice Arena – with Murphy bagging a hat-trick.
Owen Reynolds' side had exited the Scottish National League play-offs at the quarter-final stage to the Comets one week earlier.
Murphy thinks it's important they won this time. They will head for Dundee Ice Arena, with the date of the second leg still to be confirmed, protecting a two-goal lead and a chance at some season-ending silverware.
He said: "It was definitely a big win for us, especially after losing at home last weekend and just being put out of the play-offs.
"We all felt we had to come out and make a statement that when we play our game we can stand with the best teams in the league and keep our chances at the cup open.
"These games were always going to be close and we play a fast, tough game.
"This game proved that when we stick to our plan and not get drawn into their game and take penalties we can have a real chance at success.
"The first and second periods were extremely tight with some nice finishing.
"We managed to get some space in the third period going up 7-2, but we just seemed to relax a bit too much and lose focus with 10 minutes left and let them pull back within two goals.
"Although we have the lead going into the second leg, two goals isn't a big lead. So we just need to make sure we play hard again, get pucks in deep, keep the pressure on and stay focused for the whole game."
Iain Malcolm got the scoring for the Lynx under way on Saturday, with Jordan Leyden and Murphy netting in the second period to go into the final part of the match 4-2 in front.
Man of the match Murphy completed his hat-trick to complement a Jack Flynn goal and give the home side a comfortable cushion the Comets ultimately couldn't recover from.
Murphy believes beating Dundee to the Scottish Cup final and giving themselves the chance to win the competition could be the catalyst for an improved SNL showing from the Lynx next season.
He said: "Being the number one team is always the goal.
"We've had a bit of a hit-or-miss season this year with some impressive performances but also some disappointing results and a fair few frustrating games where the calls just haven't gone our way.
"But I think we've proved on many occasions, by beating the comets, Fife and coming so close at Murrayfield, that when we play our game we have the talent to not only compete but beat any team in the league.
"So we'll definitely be looking to progress and build on what we've shown already next year."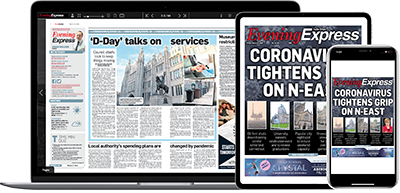 Help support quality local journalism … become a digital subscriber to the Evening Express
For as little as £5.99 a month you can access all of our content, including Premium articles.
Subscribe