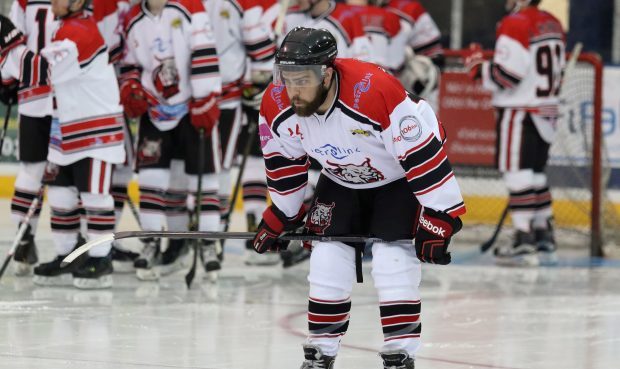 Aberdeen Lynx crashed out of the play-offs 4-1 to rivals Dundee Comets.
Hundreds of Lynx fans made the trip to Fife for the semi-final and witnessed one of the worst performances from their side all season.
Lack of communication, slow movement and poor passes were all seized upon by the dominant Comets to secure their place in the final.
There were occasional flashes of brilliance, moments of team play and coordination – but they were few and fair between.
Sean Dyer and Craig Johnstone in particular put in strong shifts, but the absence of a number of key players was obvious.
The Lynx were 3-0 down by the end of the first period, two of those from defensive errors. Iain Malcolm came close early in the second, after a great move fooled two Comets players. His shot beat the goal tender but then ricocheted off the upright.
One of the few moments of coordinated play for the Lynx saw them pull a goal back.
Mark Laing and Jordan Leyden combined to set up Calum Smith who made it 3-1.
However, a fourth goal for the Comets in the third period put the game beyond the Lynx.
One player smashing his stick on the bench in anger and frustration showed the players were more than aware of their performance, bringing a disappointing end to what has been an incredible season for the side.
Lynx coach Barry Carnegie said: "We came up against a determined Comets team who have gone on to show the same grit and determination that we did last year by winning the play-offs.
"We gave it our all with what we had, we started well but their quick goals sucked the life right out of us.
"We knocked pretty hard in the second period but couldn't get the second goal which would have set up a comeback. The fourth goal then killed off the game.
"Overall I am proud of the players for the effort and commitment this season.
"We have had a great season, unbeaten at home, one league defeat all year.
"It just goes to show how momentous last season's play-off effort was."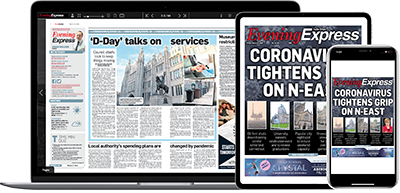 Help support quality local journalism … become a digital subscriber to the Evening Express
For as little as £5.99 a month you can access all of our content, including Premium articles.
Subscribe