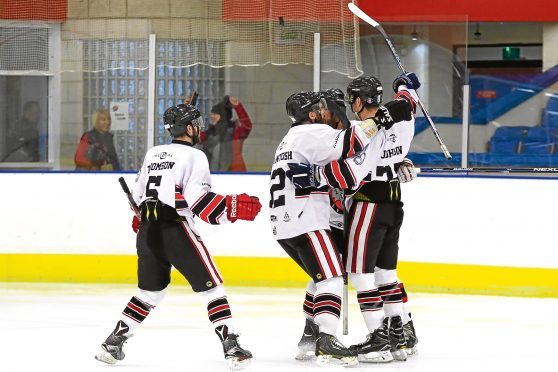 The Aberdeen Lynx will be determined to maintain their grip at the top of the Scottish National League as rivals Dundee Comets head north.
But despite the added pressure of taking on one of the league's strongest team in front of a packed Aberdeen crowd, the Lynx are confident they can continue their strong run of form tomorrow.
Since their unexpected defeat at the hands of the Dundee Tigers, Aberdeen have bounced back with massive wins over some of the SNL's best teams.
The 5-0 win over second-placed Kirkcaldy Kestrels last month, as well as a 7-2 hammering of last season's champions Paisley Pirates, have once again proved the Lynx are a force to be reckoned with.
But coach Owen Reynolds is well aware of the danger the Comets will pose.
He said: "There's no denying that the game against the Comets will be our biggest test so far this season.
"There's maybe a little more pressure on us being at home and sitting top of the table.
"But that's something we'll need to handle if we're to continue our current form.
"The Comets have a great squad that is littered with talent so we'll have to be at our very best if we're going to get anything out of the game.
"We'll still be approaching this one just like any other, though, as I'm always more focused on how we play as opposed to our opponents."
This weekend will also see Aberdeen Lynx fans raising funds for Max Appeal which supports families affected by DiGeorge Syndrome, VCFS and 22q11.2 deletion syndrome – a charity close to the heart of coach Reynolds.
Fans at the game will be able to purchase raffle tickets to win Owen's shirt.
"My youngest son Olly was diagnosed with 22q11.2 deletion, a rare genetic disorder that manifests itself in countless different forms," he said.
"Since his diagnosis, he has continually defied the odds and is becoming quite an ice hockey player.
"This is 22q awareness month so it seemed fitting to raise some funds and, more importantly, raise awareness of this little known condition."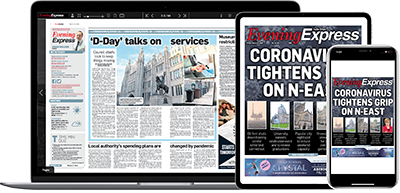 Help support quality local journalism … become a digital subscriber to the Evening Express
For as little as £5.99 a month you can access all of our content, including Premium articles.
Subscribe