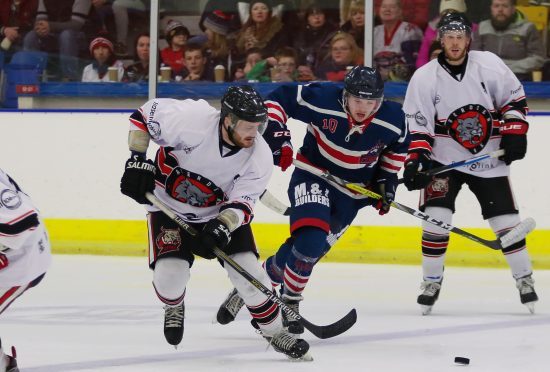 An Aberdeen Lynx player has branded his 15-game suspension as "ludicrous".
Ross McIntosh was handed an automatic six-game ban for an incident in which he was said to "deliberately attempt to injure" Moray Typhoons' Maris Saultis.
The Scottish Ice Hockey ban was then increased by nine games, meaning he will miss 15 matches.
This means McIntosh will not play in any league, cup or play-off games this season and he is unlikely to return to the ice for the Lynx until November.
Saultis suffered a broken nose and a concussion in the incident which happened in the 48th minute of last Saturday's Scottish Cup clash in Elgin.
The Typhoons' player had been involved in a number of late hits in the first two periods of the game, including a hit to the head on Lynx forward Hogan, but had not received any penalties.
In the moments before the incident between McIntosh and Saultis, the player was involved in an incident with Lynx's Jack Durkacz.
As he was being sent from the ice, Saultis and McIntosh came together.
Footage of the incident shows the pair squaring off. They were separated once before clashing again seconds later.
The video shows McIntosh throwing one clear punch and both players falling to the ice.
A statement released by Scottish Ice Hockey yesterday said: "He (Ross McIntosh) made significant contact before the Moray player fell to the ice in a turtle position to protect himself.
"McIntosh continued to throw punches before the linesmen could adequately restrain him.
"At no time during the incident was Saultis in a position to defend himself."
The Lynx forward disputed the official record of events.
He said: "I can say for one that he squared up to me then I threw a couple of punches, only one really hit, and he went down. Absolutely zero punches were thrown while he was on the ground.
"I've been playing hockey for 17 years and I've never been suspended."
McIntosh added: "Fifteen games is ludicrous.
"Hockey is a contact sport and fighting is permitted in the sport.
"If a player is going to throw dirty hits then he has to be accountable for it.
"He blindsided (Jonathan) Hogan to the head. He generally just tried to hit guys dirty and after the puck was gone, yet when he got hit he would dive."
Ross aimed criticism at Scottish National League officials, with consistency being a particular problem.
Ross added: "The problem in Scottish ice hockey is the officials can't control a game consistently.
"If a team feels like the official isn't protecting them then players take matters into their own hands.
"What happened was something that happens all the time in all leagues across the world.
"If you're going to suspend a player it should be looked at case by case – 'Is the player known to be dirty, repeat offender, always fighting, always getting major penalties?'
"I've barely had a major penalty in the SNL, let alone a suspension, yet they are quick to hand out 15 games by reading a report that doesn't tell the story fully."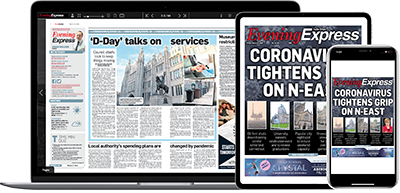 Help support quality local journalism … become a digital subscriber to the Evening Express
For as little as £5.99 a month you can access all of our content, including Premium articles.
Subscribe