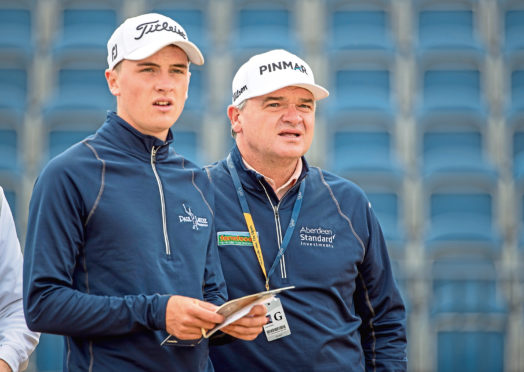 Paul Lawrie has taken the first positive steps back on the long road from injury after having a protective boot removed following foot surgery.
Just days before Europe defeated the United States to lift the Ryder Cup in Paris, Lawrie had an operation on a foot injury which had plagued him for years.
Lawrie and his medical team are confident the former Open champion is on course to be back practising early in the new year.
However, he says he is in no rush to return to action and is prepared for the long haul after missing most of 2018.
Lawrie said: "The last European Tour tournament I played in was at Morocco in April.
"I also played in the Scottish Championship Par 3 competition here at the Paul Lawrie Golf Centre – which was a mistake.
"I couldn't keep my balance, it was that bad.
"The Par 3 tournament proved I couldn't play. My foot collapsed on every shot."
After seeking medical advice, Lawrie ruled himself until 2019 before having surgery mid-September.
Lawrie said: "I didn't miss it for the first few months.
"It was probably the right time for a break for me as I'd been doing it so long."
The operation, carried out by sports injury surgeon Gordon Mackay at Rosshall, was the most serious Lawrie has had, although the Aberdonian did have keyhole surgery to a knee at the end of 1998.
Lawrie added: "It was three operations in one. I had a ruptured tendon, a torn ligament and some bone spurs cleaned up.
"That's why it has taken so long. I think Professor Mackay is being ultra-cautious to make sure that everything is all right.
"I also had internal braces put in the foot to help stabilise it.
"It was frustrating because I had nothing to do for eight weeks.
"But the surgeon is confident that he's got what was wrong and I've had it checked every couple of weeks at Stirling. I don't think I could be in better hands.
"Professor Mackay is very happy but hasn't given me any timescale on a return to playing – but he did say it would be 16 weeks before I could hit a ball.
"He just said the boot would be on six or seven weeks, which it was, and then to see physio Stuart Barton three times a week at Anstruther.
"He's happy with how things are going and I'm now cycling three times a week for about 25-30 minutes.
"Stuart has also given me exercises to do with rubber bands.
"That's great, as I had been sitting about for eight weeks.
"It's just a matter of taking it one day at a time to see how things progress. I just have to be careful to not overdo it.
"If things keep progressing, I hope to start hitting balls at the start of January.
"And moving on, I might go abroad with my son Craig and David Law for some warm weather practice early in 2019."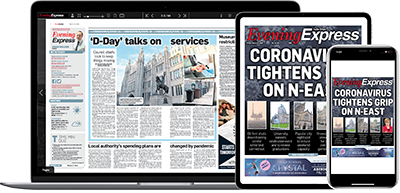 Help support quality local journalism … become a digital subscriber to the Evening Express
For as little as £5.99 a month you can access all of our content, including Premium articles.
Subscribe