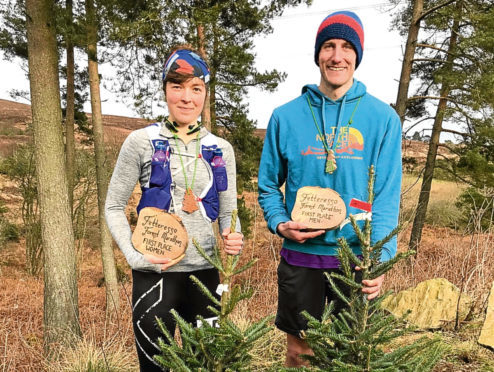 A couple of years ago, Lauren Kedar was a world class rower.
she finished fourth in the world under-23 championships and helped Oxford beat Cambridge three times in the famous university Thames boat race.
But now the 22-year-old geologist wants to enjoy some fresh sporting challenges.
She moved to the North-east at the end of last summer to begin work on her PhD at the University of Aberdeen.
Rowing was a big part of her life but now she is keen to explore her potential as an endurance athlete, having joined the Cosmic Hillbashers club.
Kedar has already rejected an attempt to lure her back on to the water and seems determined to make a clean break from her previous sport.
She said: "I spent six years rowing and did the university boat race three times, winning on each occasion.
"I also did three world championships and in my last one, at U23 level, I finished fourth, which was very frustrating.
"I had always enjoyed running but couldn't do much of it because of my rowing as that was all-consuming. Now I'm able to spend more time running."
The Aberdeen University rowing community was, unsurprisingly, keen to attract Kedar back into action for the annual boat race with Robert Gordon University. But she wasn't tempted.
She said: "I know the Aberdeen coach and he asked me if I'd be interested, but I turned it down. I've had enough of rowing."
Kedar won her first local running event last weekend when taking the top women's prize in the inaugural Fetteresso Forest Marathon, completing the testing 26.2-mile course in 3hr 43min 55secs to finish 14th from a field of 100 competitors.
She said: "It was a spontaneous decision to do the race – I only entered a couple of weeks ago – but it was great fun. I'd never done a marathon before so this was an experiment for me.
"The conditions were quite challenging underfoot with snow and ice, but it was a really nice place to do it. It's the first time I've been there.
"I think I am naturally more of an endurance athlete and I like longer challenges.
"I recently took part in the Welsh 3,000s. It was about 23 or 24 miles, but you have to run or walk up all 15 of the mountains over 3,000ft in Wales within the space of 24 hours, without using any form of transport.
"I've also done things like cycling from London to Paris a couple of times.
"I'm trying to get faster with my running so I've been doing some of the Aberdeen parkrun 5km events to help me with that.
"I'm not sure which races I'll do next.
"I'm planning to do the Snowdon mountain race in the summer.
"I did it last year, but I was in pain as I sprained an ankle a few days beforehand, so hopefully it will be better this time.
"Other than that I have nothing definite, but I'll probably jump into a few events.
"I run about 50 miles maximum every week. I try to go out once or twice most days. Being a member of the Cosmics is good fun. I joined when I arrived in Aberdeen and they are a nice bunch of people."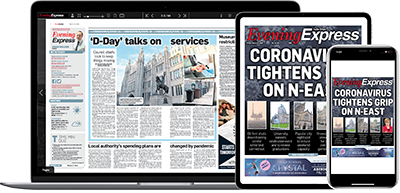 Help support quality local journalism … become a digital subscriber to the Evening Express
For as little as £5.99 a month you can access all of our content, including Premium articles.
Subscribe