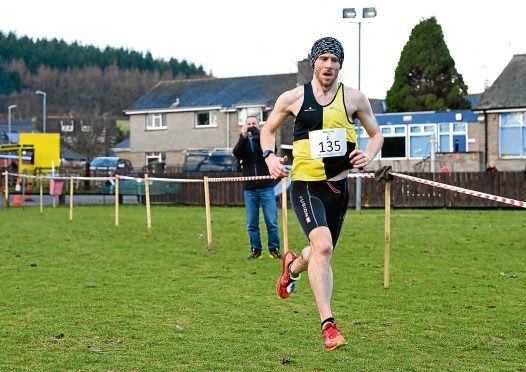 A runner who has risen meteorically to international success has been nominated for one of Aberdeen's Sports Awards.
Metro Aberdeen member Kyle Greig is the Scottish trail running champion and, most impressively, came 26th in the world 50km championships while representing Team GB.
The 31-year-old, from Alford, who only ran his first marathon in London last year, finishing in two hours and 25 minutes, explained how he worked his way to the top of his sport.
After a promising career as a junior – Kyle started running for a club at primary school aged nine and came second in the Under-13 Scottish Cross Country Championships, among other achievements – he lost his way.
Kyle, who works full-time and is up for Sports Achiever of the Year – Adult, said: "I was in the police for a couple of years. I started putting on weight and my running was going downhill.
"I became health and fitness manager at Aberdeen Sports Village and started training like a full-time athlete about four years ago.
"I moved from running three times a week to running in the morning and evening every day. In the morning I run four to six miles – I start work at 8am, so get out about 6am – and in the evening I run six to 12 miles.
"I run with my partner Debbie who's a triathlete.
"We live in Alford as well and it's a 45-minute commute. I run 86 miles a week if I have events coming up."
Kyle's near-superhuman efforts paid off in June in the world 50km trail running championships at Foreste Casentinesi at Bada Prataglia in Tuscany. He made his way through a field of 239 runners, moving from 40th after 9km to 26th by the finish.
He was Britain's highest-placed athlete on his Team GB debut in 4:55:29. As well as this impressive result, Kyle's personal bests include a 30-minute 10K and a 68-minute half marathon.
He is doing the Great Aberdeen Run half marathon on Sunday and hopes he'll win, while he is also planning a top-10 return to the world trail running championships, which next year will be held over 80km in Spain.
On the nomination, Kyle said: "I'm a bit humbled by it. I've got a good support network – my coach Lewis Walker has been keeping me right."
To nominate someone for Aberdeen's Sports Awards 2017 go to http://www.sportaberdeen.co.uk/events/aberdeens sportsawards/aberdeens-sports-awards-categories, where you can also find the criteria for each category.
Nominations close on Friday, August 25.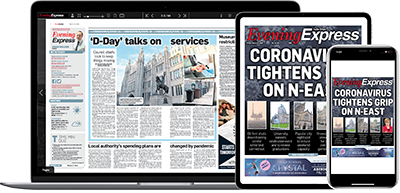 Help support quality local journalism … become a digital subscriber to the Evening Express
For as little as £5.99 a month you can access all of our content, including Premium articles.
Subscribe