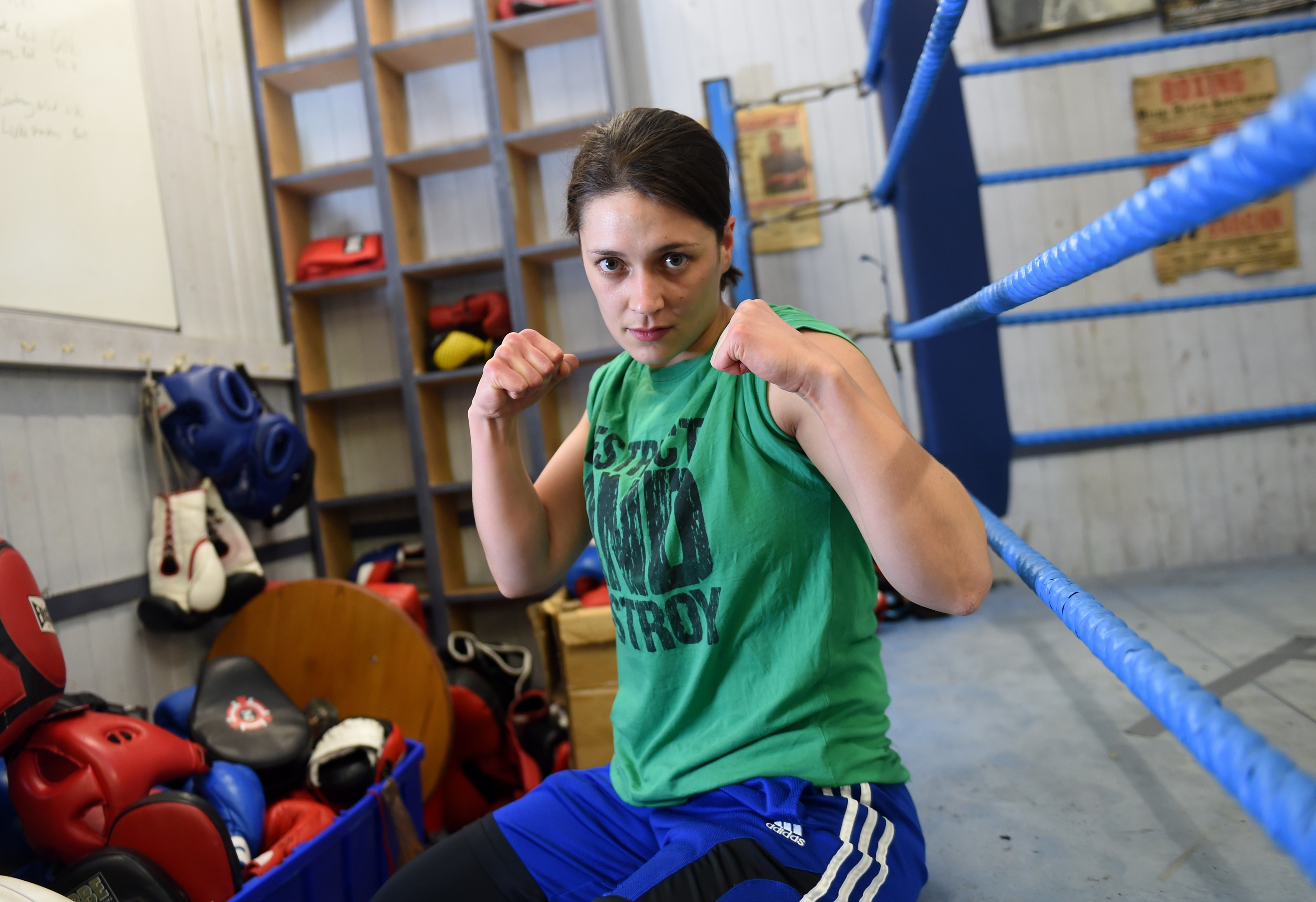 Multiple national champion Kristen Fraser is set to make history by becoming Scotland's first female boxer to compete in the professional ranks.
The Aberdeen athlete will take that historic, and significant, first step for Scottish women's boxing when facing Lana Cooper over six rounds at the Hilton Treetop.
For the 28-year-old, stepping into a ring in the paid ranks is another representation of the rapid progress of the sport for women in recent years.
Fraser aims to make the most of the opportunity by using the debut bout as the first step towards future title success in a rapidly progressing sport.
She said: "These are exciting times for women's boxing and I am happy to be one of the boxers at the forefront and leading the pros.
"When I was younger I didn't think this was possible as there was no route into anything in female boxing.
"It was almost like it didn't exist.
"To see it progress from being nothing to the Olympics and Commonwealth Games, and to be recognised as a professional sport, is fantastic.
"Women's boxing is forming its own route through the sport in the same way as men's.
"Now more women are moving into the professional ranks, especially in Europe.
"It opens your eyes as you see there is so much more competition out there and they all have bigger, shinier belts.
"I want to win titles in the pros.
"I will get used to the different scoring and gloves at professional and then chase the titles down."
Both the sporting and social significance of being Scotland's first paid female boxer is not lost on Fraser, who trains at the Granite City ABC gym.
That has inevitably brought more focus – but she will blank out all the historical rhetoric for the fight itself.
She said: "After announcing my move to professional at the turn of the year I began to feel some pressure as I was Scotland's first and there was a lot of attention for that.
"I began to wonder, what if I got injured or something happened?
"But then I realised I just have to treat it like any other fight, and I will.
"I will turn up, put my gloves on, gum-shield in and there will be someone in front of me I have to punch.
"That is the only way I can think and that helps with training as well as I am completely focused all the time."
The 2012 Olympics were a watershed Games, the first time boxing for women was given official status.
Great Britain's Nicola Adams would go on to win gold on home soil before successfully defending her flyweight title at the Rio Games four years later.
In January, Adams, 34, confirmed she had turned professional.
A household name, her breakthrough was one of the catalysts for the upsurge in popularity, and opportunities, for British women in boxing.
Undefeated Irish lightweight Katie Taylor recently fought live on Sky TV on the under-card of Tony Bellew's blockbuster heavyweight defeat of David Haye at the 02 Arena.
Like Adams, lightweight Taylor won gold at London 2012.
The British public's attitude towards women's boxing has altered and is far more accepting and understanding. The sport is on the ascendency and Fraser aims to be at the forefront.
She said: "People's attitude has definitely changed and having Katie Taylor and Nicola Adams up there has definitely helped.
"Adams and Taylor were both at the Olympics and on national television, which helps the profile.
"It is no longer seen as, 'oh no, there's a woman fighting on the television'.
"Taylor fought live on the undercard during the coverage of Haye-Bellew, and her fight was broadcast immediately before their bout.
"She did female boxing justice as she was so fast and sharp against Monica Gentili (points victory).
"Taylor really showed she is something special so the profile of female boxing is just going to go up and up."
Fraser will compete on a Treetops bill that also includes Granite City club-mates Billy Stuart, who is making his pro debut, and Peterhead's undefeated Artur Selivanovs.
"I want to inspire young women to take up the sport," said Fraser.
"We have a lot of young girls coming to the gym and joining the kids' session and it will be fantastic to see them coming through."
Four years ago, Fraser looked on course to compete at the 2014 Commonwealth Games in Glasgow.
Securing a fifth national title at senior 51kg put the Aberdeen boxer in pole position for a place at the home games.
However, she was to suffer Commonwealth heartache as Amateur Boxing Scotland opted not to send any female boxers to the 2014 games.
It was a bitter blow and Fraser, who took time out to consider her future, admits she considered quitting after missing out on Glasgow.
However, she returned and continues to be driven by a hunger to make a mark in the sport.
"I took some time off and then when I came back it was horrible to get back into the full-on training again," she said.
"I get up first thing and go to the gym or run for an hour, depending on the weather.
"Thankfully I have a really good alarm clock to wake me up. If the weather is okay I will run on the beach.
"If not I go to the gym for slow cardio or I will do some long sprints on the treadmill or some weights to vary it up. Then I go to work and in the evening I am back in the gym at Granite City.
"I do that every day so it is a full-on schedule.
"It is the only way I can train as much as I need to. You just have to get on with it and keep working hard."
Women's boxing at amateur level is restricted to four rounds of two minutes each.
Fraser will step up to six rounds at the Treetops and will have to increase that for future title fights.
"I like to settle down into a fight so having to compete over more rounds will work in my favour," she said.
"Training has gone well and I am more than ready for six rounds."
It is long road runs in the dark winter mornings, battered by the elements, and squeezing out more work at gym sessions at the end of a gruelling day, that ultimately make the difference.
"You have to get out of your bed early and put in that road work in the mornings," added Fraser.
"Boxing is not just punching, there are so many other aspects, such as fitness and stamina.
"You have to dig deep.
"If you are four rounds in and getting battered you have to find that place, and find it quickly.
"If you are out at five in the morning in horrible weather running through the streets in the pitch black, that's what is going to push you through to find that place you need."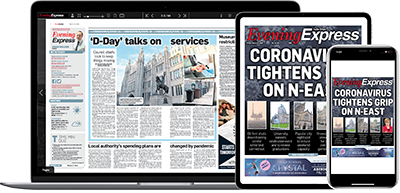 Help support quality local journalism … become a digital subscriber to the Evening Express
For as little as £5.99 a month you can access all of our content, including Premium articles.
Subscribe