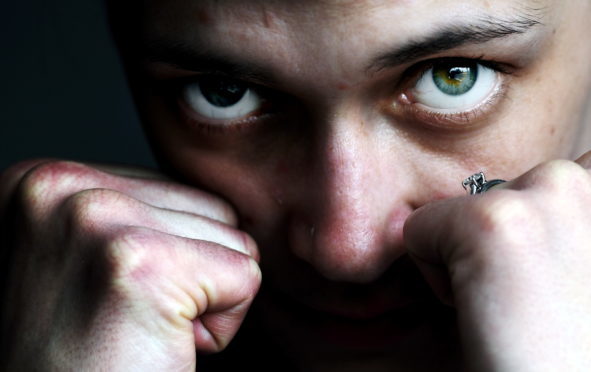 Aberdeen's Kristen Fraser hopes the Commonwealth title is the next door she can punch down for women's boxing.
Northern Sporting Club's Fraser, 30, will fight for the vacant belt at the Granite City's Hilton DoubleTree Treetops Hotel on November 24.
Fraser, aka "TFE" or "The First Ever", Scotland's first female professional boxer, will go toe-to-toe with Malawi-born bantamweight Ellen Simwaka, who fights out of South Africa.
It's the biggest moment in a career which is starting to build.
Fraser, obviously excited by her first chance at a title and the opportunities the strap could bring, hasn't lost sight of her other aim – to blaze a trail for girls who train alongside her in the north-east.
Fraser said: "I was listening to something which said you can look at greatness in two different ways.
"It's all about you and you make your mark and achieve your dreams.
"But to me it really is about opening more doors.
"I'd love in 10 years if someone said to me 'you did this so I'm going to beat what you did. I'm going to do it faster, better, get more sponsorship and TV and press coverage, better wages.
"It's all about laying it out for people to come in the future and you'll only feel like you've achieved something when you're starting to change things.
"To me it's all about changing the perception of women in boxing, the perception for young girls, all about bringing them forward in the sport and increasing awareness around LGBT.
"I've now got a podium, albeit a small one, to progress these things.
"The Commonwealth title is massive for me and the culmination of years and years of hard work, but at the same time, around that, I can talk about so much more that I'm passionate about."
Fraser is part of the first generation of talented female pros, alongside the likes of superstar world champion Katie Taylor, of Ireland, and England's Nicola Adams.
Coach and manager David McAllister puts it this way: "Female boxing used to be a sideshow, but the women can actually fight now and that's the difference."
McAllister says Fraser, whose last outing was a seventh round stoppage win over Bulgaria's Rozmari Silyanova in Paisley, which extended her record to 5(1)-0-0, had "options" over which title to pursue.
However, Fraser is determined to get her hands on the Commonwealth crown first.
McAllister said: "She said to me 'I want to win that Commonwealth belt'. It's a prestigious title and means you're almost champion of 53 countries.
"That includes England, Wales, Scotland, Northern Ireland, Australia, Canada, parts of Africa.
"The fights that come off the back of it (will be even bigger) – we can worry about the world titles later on."
The upcoming Treetops bout with Simwaka, who has a 7(5)-4-2 professional record, is Fraser's first fight to be scheduled for 10 rounds.
The fighter, whose Silyanova win would have been eight rounds – had it gone the distance – is unconcerned.
She said: "My engine's always been my strength.
"I can run for four rounds on adrenaline alone.
"If it comes to it I know I can stand there for 10 rounds.
"I train to do that."
Fraser says she doesn't know much about Simwaka, apart from that she'll go home beltless and "with a sore face".
It's McAllister's job to know what to expect from his fighter's rival.
He said: "It's going to be very difficult obviously.
"With a fighter who's predominantly fighting out of South Africa, it's going to be even harder to get footage.
"We're going to prepare the same way we do for every opponent.
"Over the last five months, Kristen's punch power has improved by 50%.
"She's got into the professional groove and bit more and is trying to hurt people, instead of just trying to box her way through the rounds. She's trying to put more snap on them to close the fight."
The increase in Fraser's punch power – the Silyanova TKO was her first stoppage – has coincided with a clear change in language.
The daytime oil worker and her camp feel, having found her feet in the pro bantamweight ranks, the world no 33 and UK no 1, according to BoxRec, is now ready to make her move for global glory.
The Commonwealth belt is the first rung on the ladder.
McAllister said: "Six months ago, after the (Clare) Ciantar bout (a points win in Aberdeen), we just said 'you've done your apprenticeship'.
"We went into the gym one night and it wasn't her best session.
"We had video analysis afterwards and that was the turning point.
"I said 'look, we're not playing any more', because I knew titles were in the pipeline.
"Since then, she's switched on and realised how close she is to becoming a champion.
"Clare came over and fought and it was quite a hard fight. She had Clare boxing on the back foot for a lot of it.
"We got her over for sparring for Kristen's next fight and the difference was phenomenal.
"I was having to tell Kristen after a few rounds 'you need to lighten up a wee bit here, Clare's taking a wee bit of a touching'.
"They were speaking about a rematch in February, they won't be talking about one now."
"They've realised 'wait a minute, something's changed here'."
Fraser said: "At the end of the day I could sit here quietly and worry. But after my last fight in Aberdeen I really saw my strength, then had Clare over for sparring and bashed her about sparring.
"After this fight, the bantamweight division will be on notice. Nicola Adams is obviously still sitting at flyweight, but she can't stay there for ever.
"I'd grab that with both hands."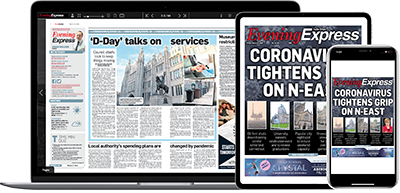 Help support quality local journalism … become a digital subscriber to the Evening Express
For as little as £5.99 a month you can access all of our content, including Premium articles.
Subscribe