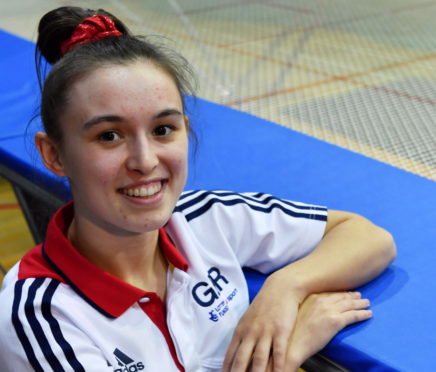 A trampolinist has been left "inspired" after competing in the Trampoline Gymnastics World Championships in Russia.
Bridge of Don's Kim Beattie left the major event with a disappointing result due to injury problems.
However, the double mini trampoline (DMT) competitor aims to power on and build on her skills ahead of future competitions.
Speaking about the championships on her return, the University of Aberdeen student admitted to remaining highly optimistic.
She said: "My overall experience at worlds was incredible.
"I haven't competed much this year due to injury, so I was so excited to be out on the competition floor.
"I am very happy with the passes I competed.
"And it is nice to see the improvement in my execution and confidence from worlds last year. "
Beattie, who juggles between her university studies and intense training regime as part of Banchory's Trampoline and DMT Gymnastics Club, placed 18th individually at the championships so was unable to qualify for the final.
Beattie added: "The standard of competition was so high this year.
"I feel really inspired to have competed alongside so many amazing girls."
The event ran from November 7 to 11 at its official venue within the St Petersburg Sports and Concert Complex.
Despite a pre-worlds schedule punctuated by injury, Beattie's career will undoubtedly progress further following her string of previous achievements.
Last month she received the Student Sports Achiever of the Year title at Aberdeen's Sports Awards.
This came on the back of several fantastic results over a 12-month period
Kim claimed top spot in DMT at the Trampoline, Tumbling and Double Mini Trampoline British Championships.
She beat out the likes of Team GB's Olympic silver medal-winning trampolinist Bryony Page. Kim also achieved 14th overall in the 2017 Trampoline Gymnastics World Championships in Sofia, Bulgaria.
In her biggest achievement to date, she went on to take team silver with Great Britain.
Kim is now hoping to recover ahead of the 2019 world championships and get back on the podium.
She said: "Going forward now, I am excited to get back into training and learn some new skills, so I can hopefully come back to worlds next year and place even higher."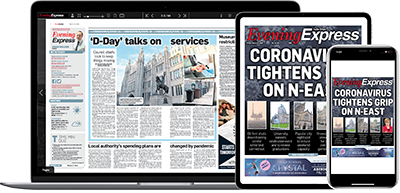 Help support quality local journalism … become a digital subscriber to the Evening Express
For as little as £5.99 a month you can access all of our content, including Premium articles.
Subscribe